 Pop superstar Madonna has again added her voice to the chorus of international outrage over the conviction of Russian punk band Pussy Riot on charges of hooliganism. Three members of the feminist music group were sentenced to two years in prison Friday for performing an anti-Putin "punk prayer" in a Russian cathedral.
Madonna issued a statement Saturday condemning Pussy Riot's conviction and urging other artists to speak out in support of the band. Her full statement follows below:
"I protest the conviction and sentencing of Pussy Riot to a penal colony for two years for a 40 second performance extolling their political opinions. Even if one disagrees with the location or how they chose to express themselves, the sentence is too harsh and in fact is inhumane. I call on all those who love freedom to condemn this unjust punishment. I urge artists around the world to speak up in protest against this travesty. They've spent enough time in jail. I call on ALL of Russia to let Pussy Riot go free."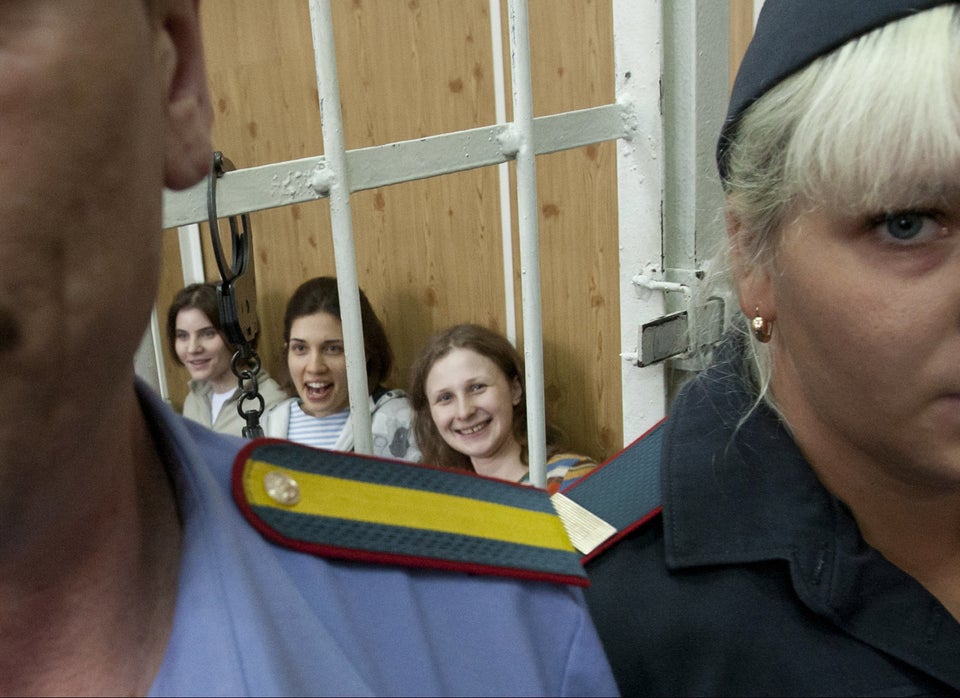 Pussy Riot On Trial
Popular in the Community