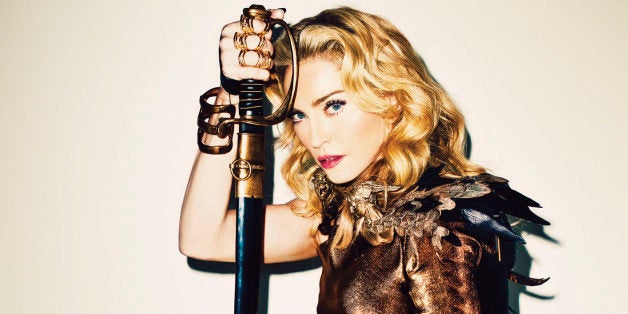 In the essay, Madonna conjures up her early years as a daring nonconformist, attests to her "strangeness" and says she didn't have very many friends. She then explains she moved to New York to become a "REAL artist ... To be able to express myself in a city of nonconformists. To revel and shimmy and shake in a world and be surrounded by daring people."
What followed was something more horrible than she had ever expected:
New York wasn't everything I thought it would be. It did not welcome me with open arms. The first year, I was held up at gunpoint. Raped on the roof of a building I was dragged up to with a knife in my back, and had my apartment broken into three times. I don't know why; I had nothing of value after they took my radio the first time.
Though she admits nothing in her Rochester, Mich., upbringing had prepared her for her experiences at the time, Madonna says that in New York she "felt like I had plugged into another universe. I felt like a warrior plunging my way through the crowds to survive. Blood pumping through my veins, I was poised for survival. I felt alive."
She recaps her essay by coming full circle with the Big Apple. "[H]ere I am, divorced and living in New York," Madonna writes. "I have been blessed with four amazing children. I try to teach them to think outside the box. To be daring. To choose to do things because they are the right thing to do, not because everybody else is doing them."
To read Madonna's essay in Harper's Bazaar in its entirety, head over to HarpersBazaar.com.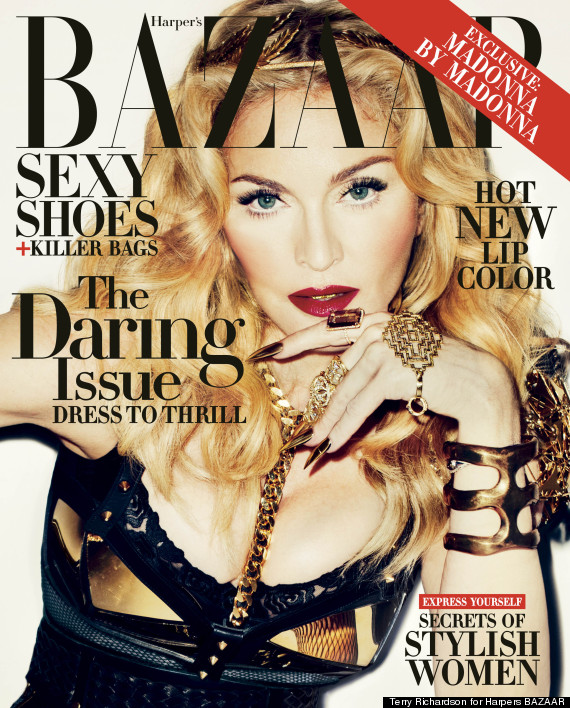 REAL LIFE. REAL NEWS. REAL VOICES.
Help us tell more of the stories that matter from voices that too often remain unheard.
BEFORE YOU GO
PHOTO GALLERY
Madonna Through The Years