In a new interview with "Nightline" airing tonight, the 53-year-old is shown a series of photos from iconic moments in her career, and said of her famous kiss with Spears, "Nice moment, good kisser, cool," but she wouldn't do it again. "No, I already did it. I don't like to repeat myself."
When shown a photo of herself dressed in her "boytoy costume," the singer recalled, "It was the MTV awards. I lost my shoe, I did a stage dive, my dress went up, everyone saw my underpants, scandal, scandal, scandal. My manager told me that my career was over with. And he was wrong," she said.
Madonna was also shown photos of herself with ex-husband Sean Penn and a shot of her behind the camera working as a director, but her face lights up when shown a photo from 2009 of herself with children Lola and David.
"Oh my god, Lola is so little there ... Look at how chubby David is, he's a string bean now. It's crazy. David is already saying 'No pictures.' It's cute," she said.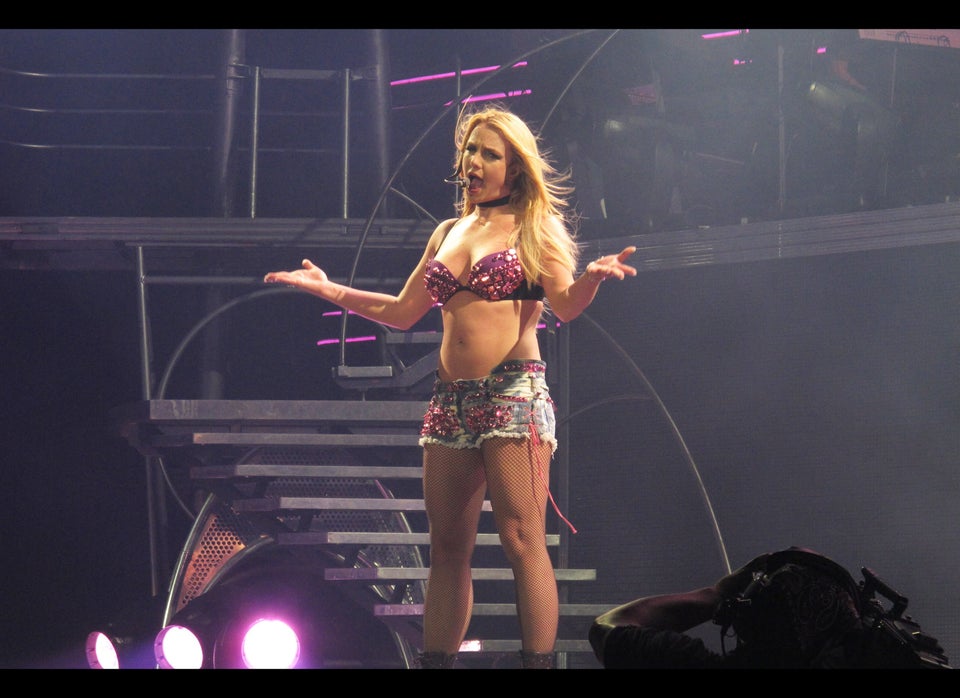 Britney Spears In Concert
Related
Popular in the Community