No one has transformed herself like Madonna. The Michigan-born pop star has had about as many looks as she has records. Her ability to constantly reinvent herself and her music has helped to secure her status as an icon, and she has influenced a generation of copycats. (We're looking at you, Lady Gaga, Rihanna and Miley Cyrus!)
When Madonna exploded onto the music scene in the '80s with her bleached blonde hair, lace bras, fishnet stockings and crucifix jewelry, she gave fans and critics a taste of what was yet to come. The Material Girl has attributed her unapologetic style to losing her mother at an early age. "For example, mothers teach you manners. And I absolutely did not learn any of those rules and regulations," she said.
Having added titles like actress, author and philanthropist to her resume, Madonna has experimented with less provocative looks like when she went all old Hollywood glamour as Eva Perón. However, not even becoming a mother herself stopped Madge from wearing risqué outfits and giving us heart palpitations with her stage antics. (We're still having flashbacks of her raunchy "Hollywood" performance at the 2003 MTV Video Music Awards where she kissed Britney Spears and Christina Aguilera.)
In short, no one has had more diverse looks than Madonna. As the icon celebrates her 59th birthday today (August 16), we're breaking down her many transformations by era. What's your favorite Madonna look?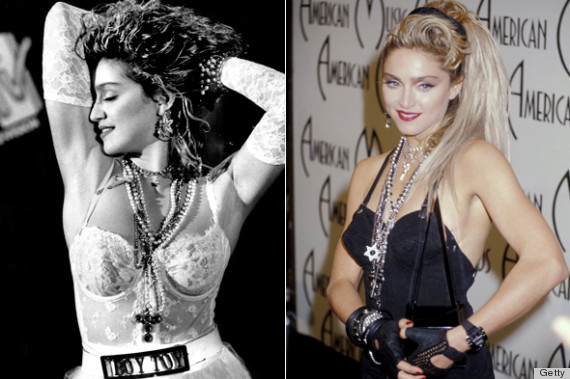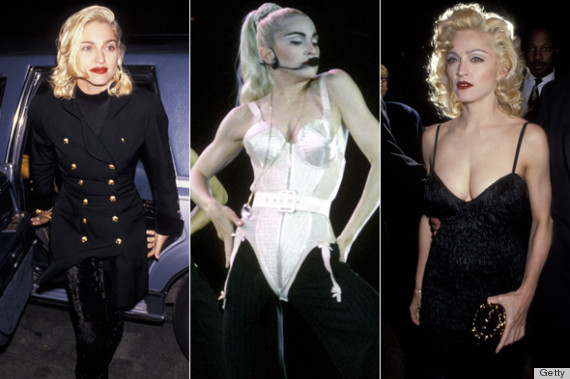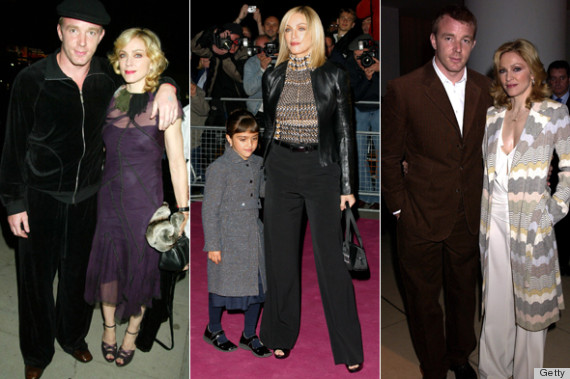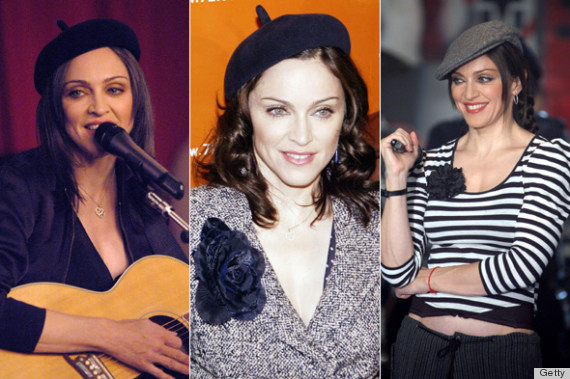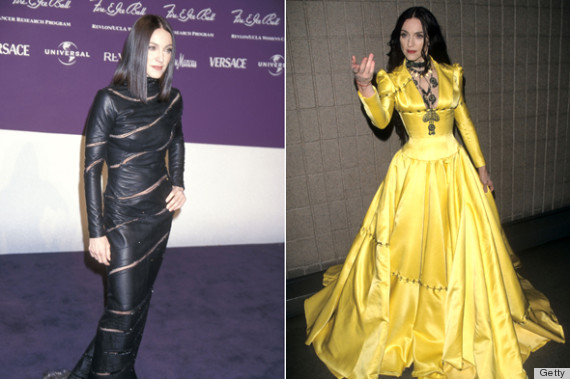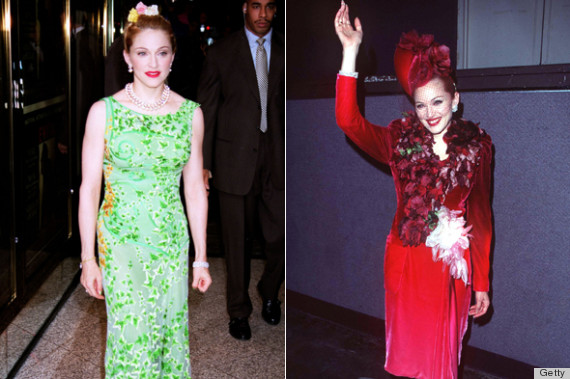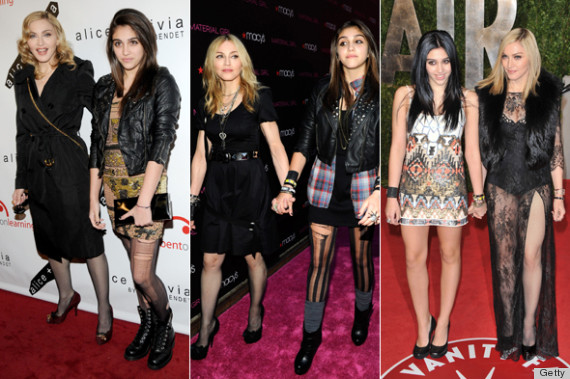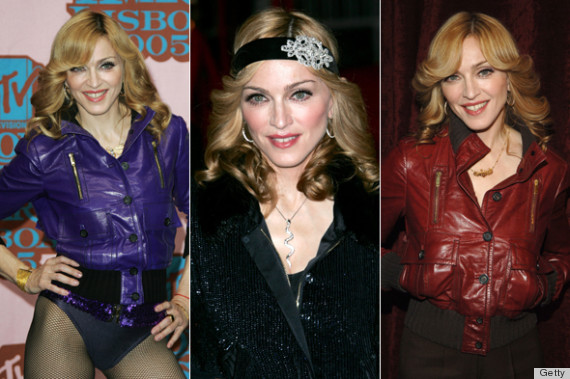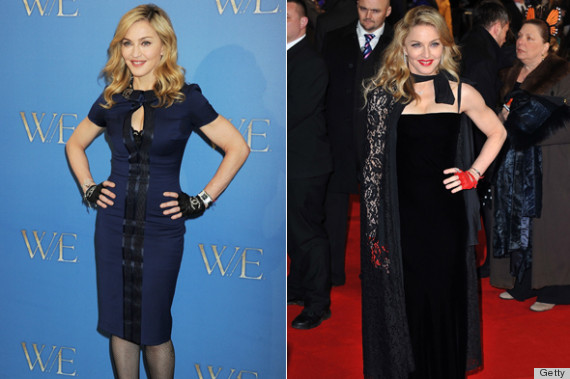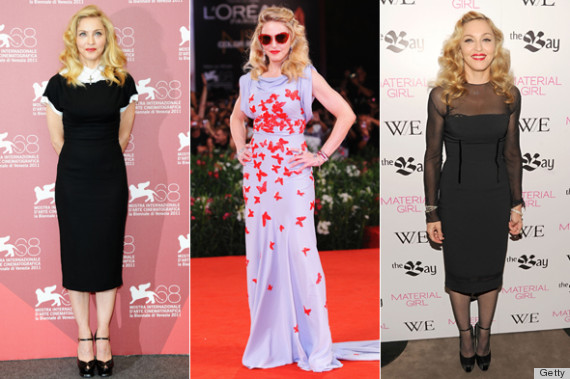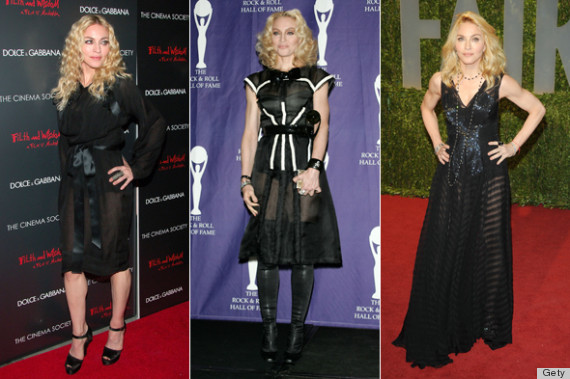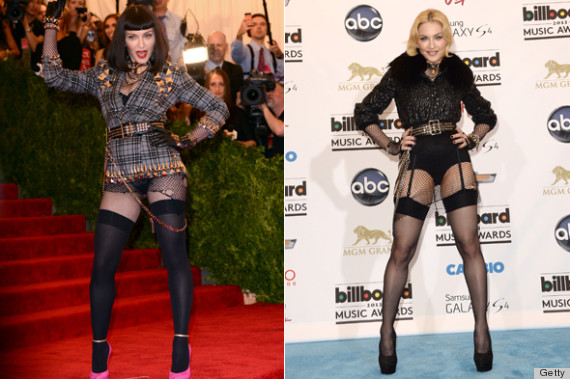 Check out the Material Girl's beauty evolution: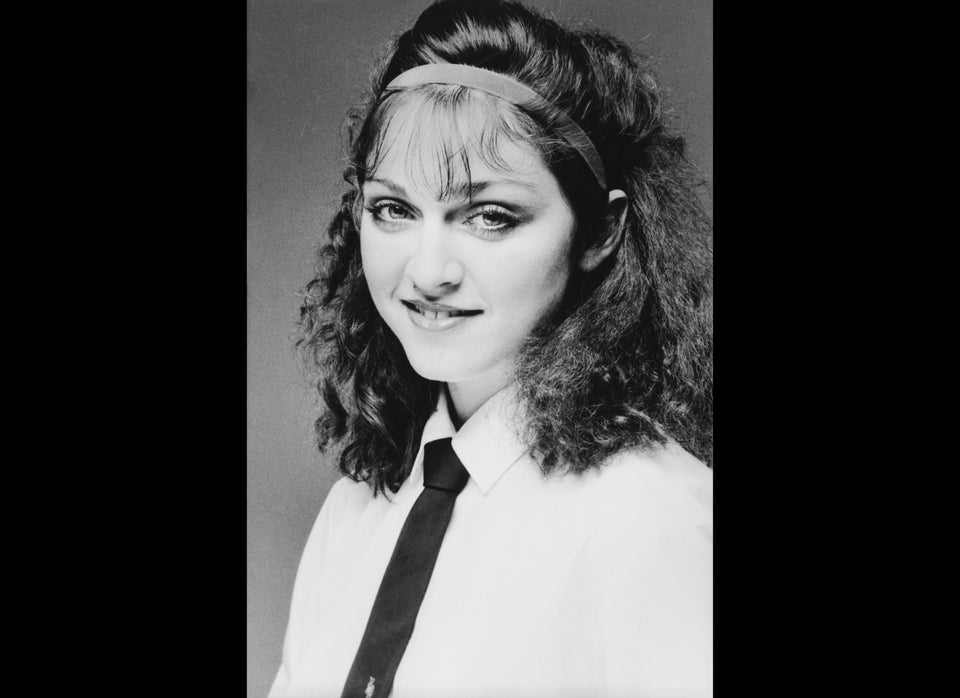 Madonna Beauty Evolution
Related