Despite putting on a more than adequate halftime show, Beyonce didn't beat the Madonna's 2012 Super Bowl ratings.
Beyonce's Super Bowl audience hit an average of 104 million on Sunday night, according to a Billboard estimate via data from Nielsen. The halftime show, which began around 8:10 p.m., scored a 48.2 in the 8 to 8:30 p.m. time slot and was one of the most-watched portions of the annual NFL event.
Still, that number fell short of Madonna's Super Bowl ratings, which reached 112.5 million viewers. In fact, Billboard notes that when the final numbers are released Beyonce's ratings will likely come in even lower than estimated.
Madonna's 12-minute extravaganza included performances by Nicki Minaj, M.I.A., LMFAO and Cee-Lo Green. The 54-year-old pop singer performed some of the greatest hits from her 30-year career, including "Like A Prayer," "Vogue" and a sampling of "Express Yourself."
"I'm feeling so proud, it was a really beautiful day and I'm very happy for Ray [Lewis]," she told Extra! TV after the game. "All the hard work, five months of preparation and it was really great."
Before You Go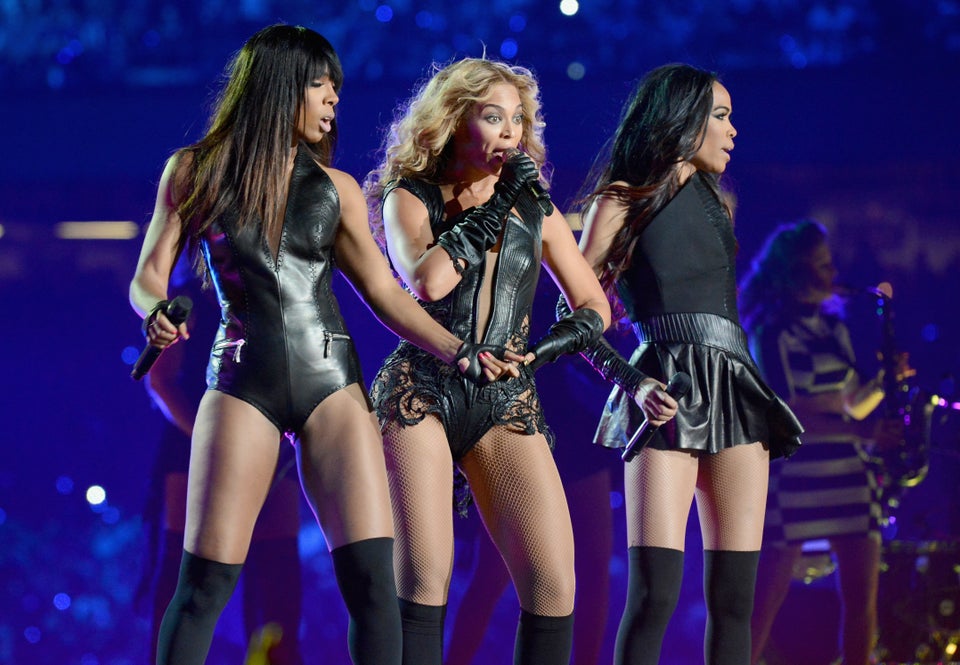 Super Bowl Performers
Popular in the Community