Dolce & Gabbana's new old-world-Italian-inspired campaign features a familiar face (and bust): Madonna. Domenico Dolce told W Magazine, "Twenty-five years ago, when we debuted, we made our mark with a very Italian collection, and for spring we felt the time was right to go back to our roots," and the perfect muse was the pop star and fashion icon.
Madonna, along with the designers, watched old Italian movies to get into the mood. The campaign was shoot in a former lay convent in Manhattan:
"There are many Italian symbols in the images, ones the whole world recognizes and identifies with," says Gabbana, pointing to the cross Madonna wears around her neck as well as the brass bed, a typical sight in Sicilian homes. Food imagery also looms large. "It's healthy and sensual," says Gabbana. "They say there's a connection between food and sex."

And as for the tears? Those were the real thing, Gabbana insists: "It wasn't fake!"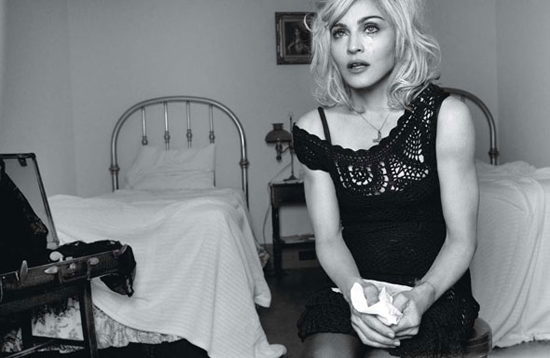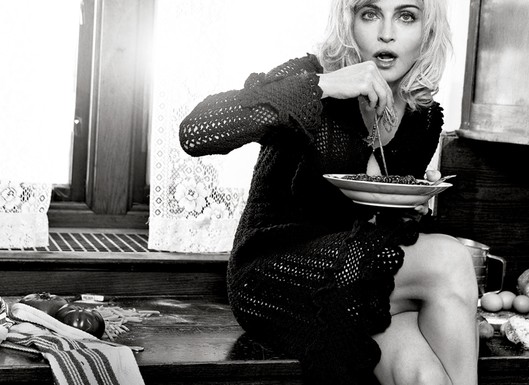 Popular in the Community