Madonna recently revealed the very first images of her new fashion line, Material Girl, to WWD. The pop star explained, "It's not complicated. It's dressing in layers. It's not looking like you took too much time thinking about what you're wearing."
She also talked about her daughter Lourdes's (a.k.a. Lola) involvement with the collection:
"She's been coming to meetings pretty much from the very beginning," said Madonna of her fashion-loving daughter. "My role was really to make sure we were all going in the right direction and it was a line that I could stand behind and be proud of and feel good about--and one that she could also feel represented her. I really like the way Lola dresses, and I think this line is absolutely an extension of her taste."
I am totally obsessivo about 80's shorts... You know the kind that makes your butt look kinda big, with a grunge-looking shirt tucked in. It's kinda nerdy but I love it. And the 80's are another huge obsession of mine, which is totally amazingly awesome because Material Girl...HELLO! It's like 80's themed, which pretty much rocks, so yeah. I'm still in love with brogues or as some people call them "oxford shoes". I haven't found a good sandal so I'm on like a search right now.
OK but no joke gladiator sandals are OUT. They came out in summer 2008 and I was like, ok those are really cute. Then 2009 comes around and people are still wearing them so I'm like, ok whatever it's just a phase. BUT NOOOOO. Because good old 2010 is now coming along and people are STILL wearing them, and then I was just like OK NO! It's been three years people COME ON!!!!!!!!! I'm just like what????
Neither Lourdes nor Madonna will be the face of the Material Girl campaign, however. Rumor has it that Taylor Momsen of "Gossip Girl" fame will be repping the line.
Check out the first images from the collection, courtesy of WWD: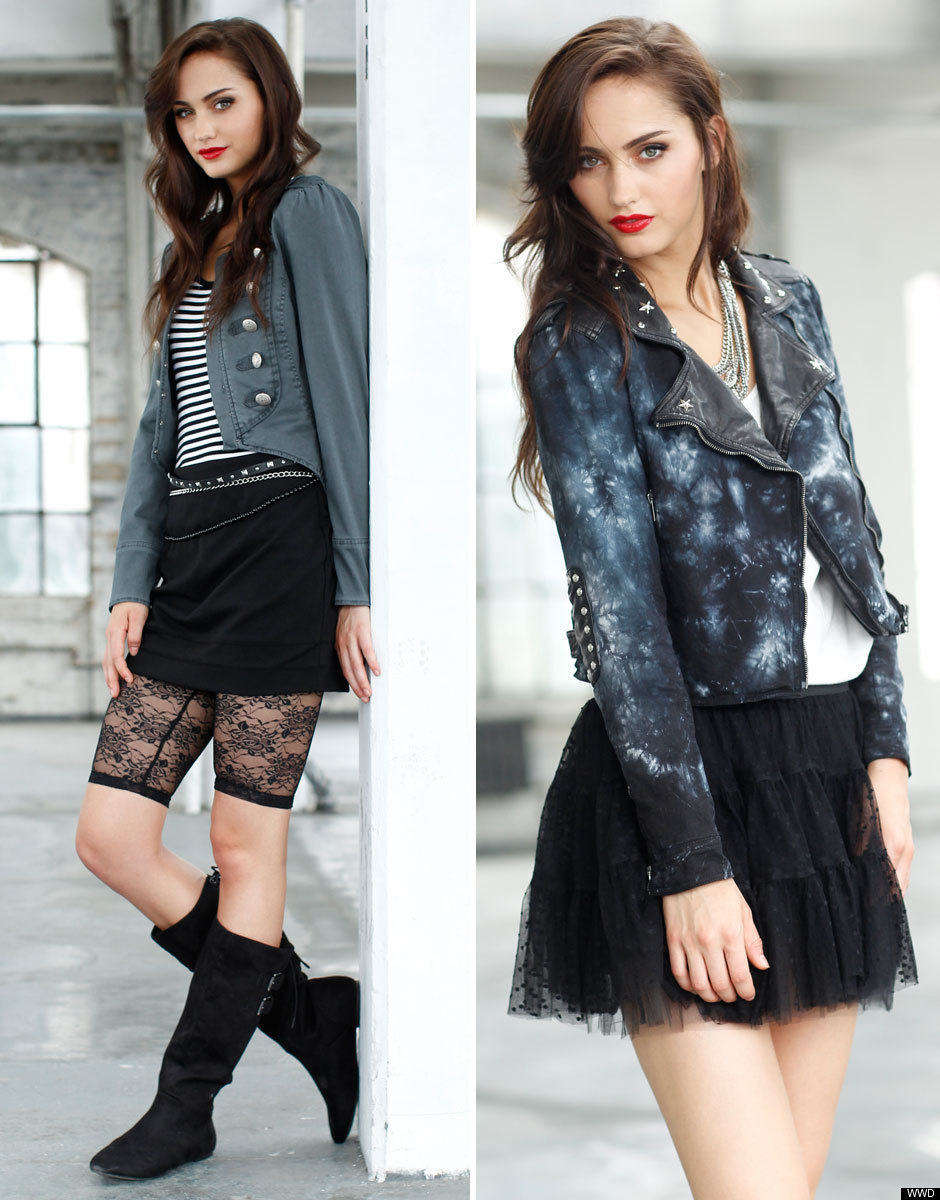 Support HuffPost
A No-B.S. Guide To Life
Related
Popular in the Community