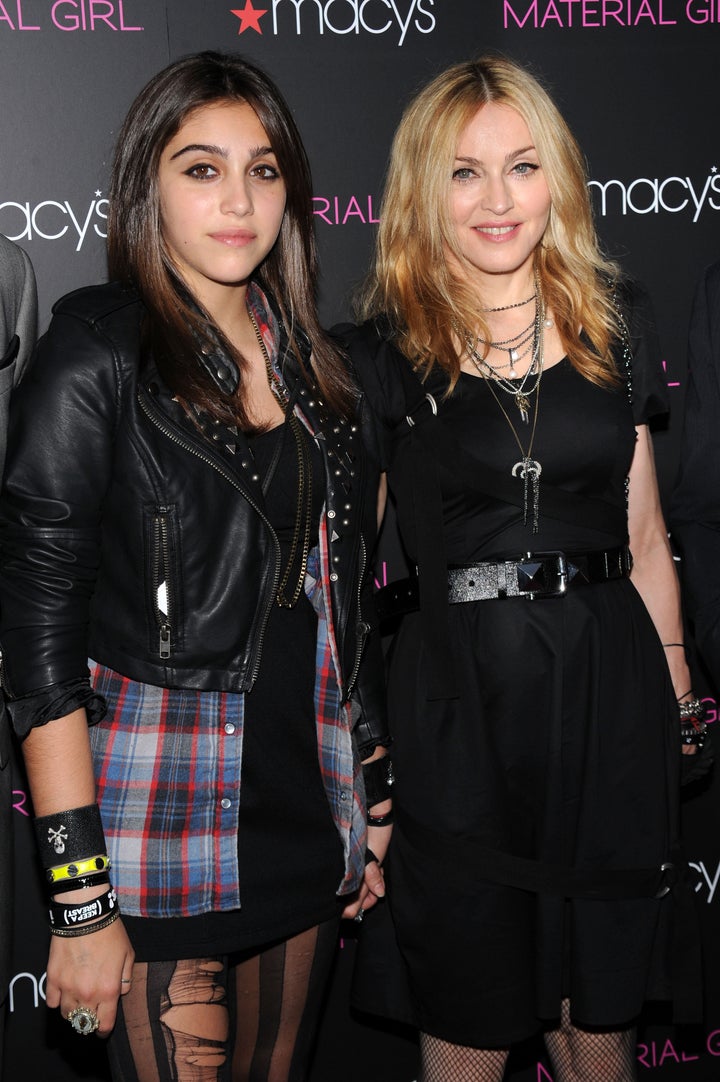 Madonna is being careful not to let daughter Lourdes, 13, grow up too fast.
The two of them talked with the Huffington Post Wednesday at the launch of their Material Girl collection, and Madonna keeps a close eye on what Lourdes wears. She also tells In Touch Weekly Lourdes will have to wait to date.
In Touch's press release follows:
She may have been wild in her younger years, but now, Madonna is a no-nonsense mother of four--with super-strict guidelines for her eldest daughter, 13-year-old Lourdes "Lola" Leon. The Material Mom exclusively tells In Touch that Lola can't dye her raven locks until she's 14--and that dating is out of the question for the high school freshman. "No!" Lola answered when asked if she has boyfriends--as Madonna shook her head and grimaced in disgust--at the launch of their juniors clothing line, Material Girl, at Macy's in New York. Despite the rules, the mother/daughter pair is close, even holding hands as they posed on the pink carpet at the event. "I think she's doing a really good job!" Lola told In Touch when asked about her mother's parenting skills. Madonna admitted that raising a down-to-earth daughter in the public eye isn't easy. "It does require a lot of time and effort and paying attention," she told In Touch. Hopefully, 10-year-old Rocco and 5-year-olds David and Mercy will be just as well behaved in their teen years!
Popular in the Community