Let's say it all together now: P-E-T-T-Y.
Since everyone else has been dragging Pepsi and Kendall Jenner on social media for the company's cringeworthy ad, the queen bee Madonna decided to weigh in on the controversy with some choice shade and a bit of a history lesson.
First, let's start off with the shade, because this is Madonna, after all, and no one can do it like she can. Shortly after Pepsi decided to pull the ad and apologize to Jenner (instead of everyone who was offended), the pop star made her allegiance with soda's rival brand, Coca-Cola, crystal clear.
On Wednesday, Madonna shared a throwback photo of herself at the 1999 Grammy Awards carrying a Coke, captioning the shot with a single gold medal emoji. She even zoomed in on the can in another photo to drive her point home.
Considering the severe lack of judgement that led to the creation of Jenner's TV spot, it's hard to believe that this wasn't Pepsi's first rodeo with an ad gone wrong. No, like most things in this industry, Madonna did it first.
Once upon a time, the singer scored a $5 million endorsement deal with Pepsi at the peak of her career in January 1989 and appeared in her own ad for the soft drink.
The two-minute commercial featuring her hit "Like A Prayer" was pulled a month later amid controversy surrounding the song's music video, which received widespread criticism from Catholic groups. The video featured plenty of religious imagery like burning crosses, stigmata and the singer getting down with a black saint.
That's why Madonna drew comparisons between Pepsi's handling of her own ad and Jenner's on Wednesday in the aftermath of the the brand's most recent debacle.
"When you wake up and realize that Shit just really doesn't make sense!" she captioned a clip from the commercial. "Side Note: My Pepsi commercial was pulled 30 years ago because I was kissing a black saint," adding the hashtags #chosen and #ironic.
Remember, everyone: Karma's a bitch, just like Madonna.
CORRECTION: This article has been updated to reflect that Madonna's Pepsi ad was pulled one month, not "months," after it aired.
Before You Go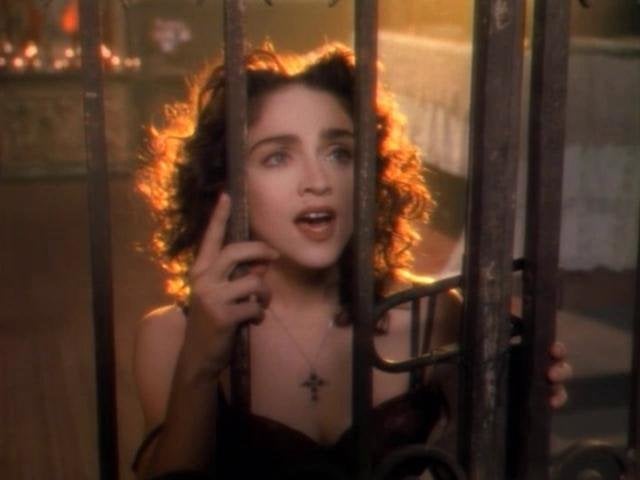 Ranking Madonna's Singles
Popular in the Community