Spain's National Police Headquarters admitted on Wednesday that a number of secret agents infiltrated Tuesday's protests against the conservative government, according to El Huffington Post, though police denied social media rumors that secret agents had provoked the violence.
Riot police that took part in the demonstration on Tuesday also allegedly did not have regulatory badges, making it difficult to file potential complaints of police abuse.
On Tuesday, Spain's Parliament morphed into a heavily-guarded fortress, as dozens of police blocked access to the building hours before protests against the government's handling of the economic crisis. The demonstrators, organized behind the slogan "Occupy Congress," called for Parliament to be dissolved and for fresh elections to be held.
Government cuts and austerity measures adopted since December 2011 have caused deep discontent in the Iberian country.
The evening started quietly, with the head of the Police Intervention Unit even commenting: "There are far fewer people than planned, but that does not mean anything. You have to wait for it to end." He later added that "notifications through social networks are always unpredictable," according to a HuffPost translation.
By 8 p.m. Tuesday, 6,000 people had gathered in Madrid's Neptune square, screaming anti-government slogans as police vans formed three security rings around Parliament.
As the evening progressed, police forces struck demonstrators with batons, while thousands of angry protesters, referred to as "indignados," gathered around the Parliament, Le Figaro reports. Some protesters hurled projectiles at the police.
"These are our weapons," shouted demonstrators, raising their arms to the sky while anti-riot police tried to disperse the crowds. Police later charged demonstrators again, with some of the protesters' faces hidden by balaclavas.
The government told El Pais that the police response deserved praise, saying "It was a prudent and proportionate action and we congratulate police forces for preventing a sabotage of the rule of law that was intended against Congress."
Extreme left parliamentarians, however, were concerned by the use of police reinforcements, saying the deployment was excessive. The opposition party said the government should be more concerned with Spain's image abroad as international media outlets show a country embroiled in social protests.
Related
Before You Go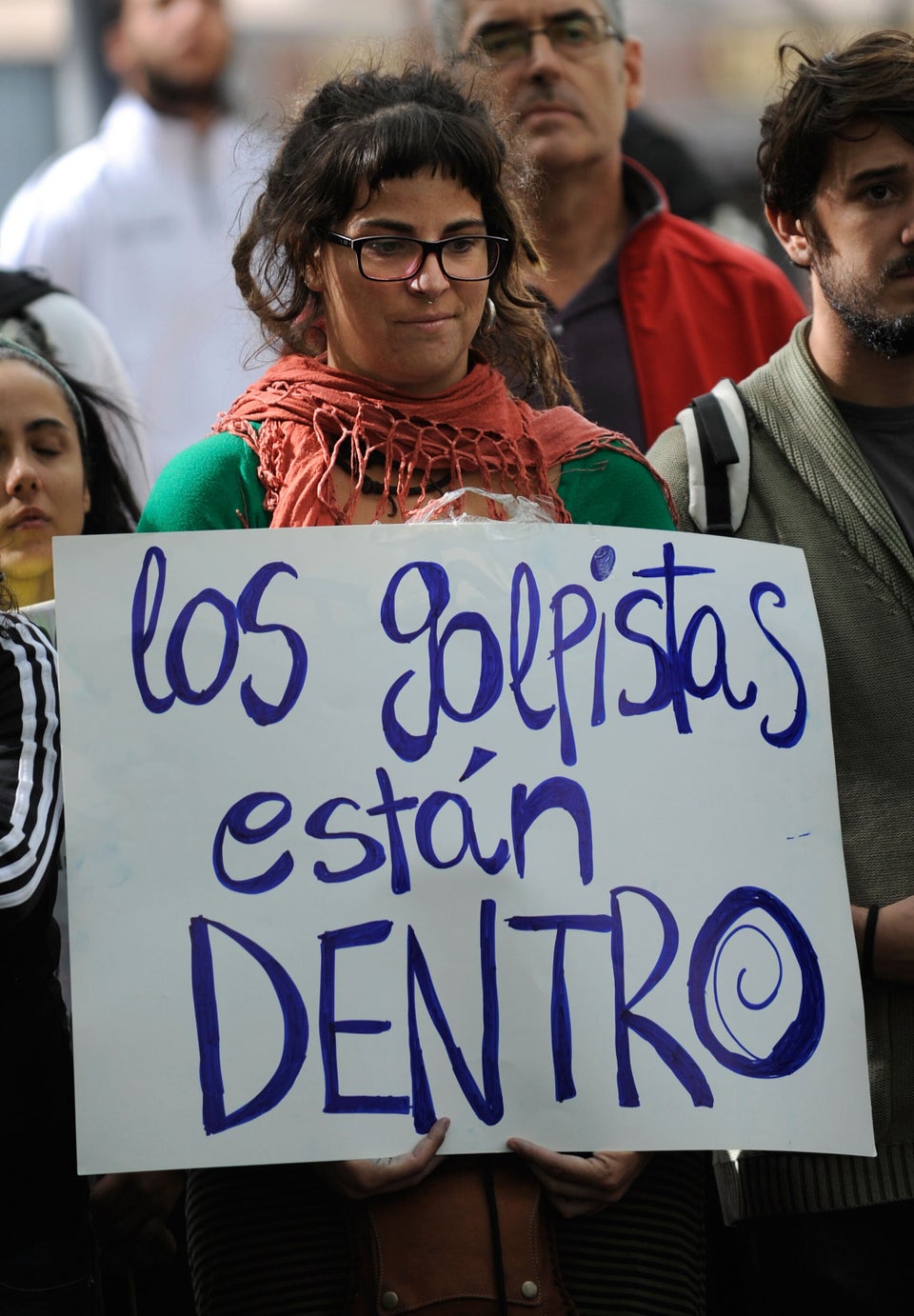 Madrid Protests
Popular in the Community