 (Adds Bolivia's president, Maduro on U.N. visas)
By Daniel Wallis and Diego Ore
CARACAS, Sept 19 (Reuters) - Venezuela said on Thursday the United States banned President Nicolas Maduro's jet from flying through U.S. airspace over Puerto Rico en route to a state visit to China in what Caracas called an act of aggression.
There was no immediate comment from the United States, and it was unclear why Maduro's flight would be rejected. He is due in Beijing this weekend for talks. China is a major lender to his government, and Chinese firms are heavily involved in the OPEC nation's oil industry.
Foreign Minister Elias Jaua said a flight plan filed by Venezuela that would have routed the president's plane over Puerto Rico had been rejected by U.S. authorities.
"We denounce it as yet more U.S. aggression," Jaua said. "We reserve the right to take whatever measures we have to if the U.S. government and its aviation authorities don't rectify this new assault on Venezuela's sovereignty."
Jaua told reporters that Washington had no right to deny airspace to any presidential plane. He said the government was studying other routes and the move would not stop Maduro from visiting China.
The U.S. Embassy in Caracas did not immediately respond to a request for comment.
Maduro has often clashed with Washington since winning an election in April that was triggered by the death from cancer of his mentor, the late socialist leader Hugo Chavez.
"What's going on in the United States? Why are they so nervous? Why so much despair?" he asked on state TV during a meeting with his party's candidates for local elections.
"Denying a head of state permission to fly through airspace that they colonized, like in Puerto Rico, is a grave mistake."
His trip to China would go ahead regardless, Maduro said, to applause from the crowd. "They can't stop us!"

Venezuela's president later accused the United States of not wanting to issue a visa for General Wilmer Barrientos, his minister in the office of the presidency, to attend meetings of the U.N. General Assembly next week in New York.
"They want to put conditions, if we decide to go to New York ... They don't want to give a visa to my minister," he said. "Do we want to go as tourists? We're going to the United Nations. You're obligated to give visas to all the delegation."
In July, Venezuela said it was ending efforts to improve ties with Washington after the Obama administration's nominee for envoy to the United Nations vowed to oppose what she called a crackdown on civil society in the "repressive" country.
The latest diplomatic spat is reminiscent of this year's incident when Bolivia said France, Spain, Italy and Portugal denied their airspace to President Evo Morales' jet, apparently on suspicion the aircraft might have been carrying fugitive U.S. intelligence agency contractor Edward Snowden out of Russia.
Days after that, Venezuela's Maduro became the world's first leader to offer asylum to Snowden, who is wanted by Washington for disclosing details of secret surveillance programs.
At a news conference in Bolivia late on Thursday, Morales expressed solidarity with his Venezuelan counterpart.
He also suggested that the 33 members of the Community of Latin American and Caribbean States, or CELAC, consider kicking out their U.S. ambassadors in response to the action against Maduro.
"As a CELAC member we ask for a summit to address seriously the arrogance of the United States. At this meeting the Bolivian government will suggest the immediate withdrawal of the U.S. ambassadors," Morales told reporters in Santa Cruz.
Bolivia's president also suggested the leaders of the leftist Latin American and Caribbean ALBA bloc - once led by Chavez - should not attend the U.N. General Assembly meetings. (Reporting by Daniel Wallis and Diego Ore; Additional reporting by Daniel Ramos in La Paz; Editing by Eric Beech)

Before You Go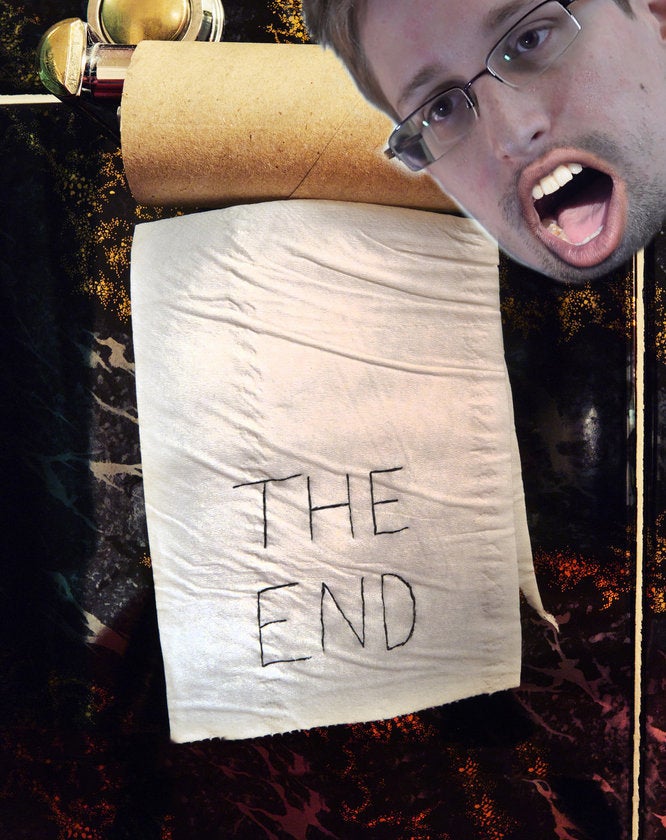 What Snowden Can Expect From Venezuela
Popular in the Community