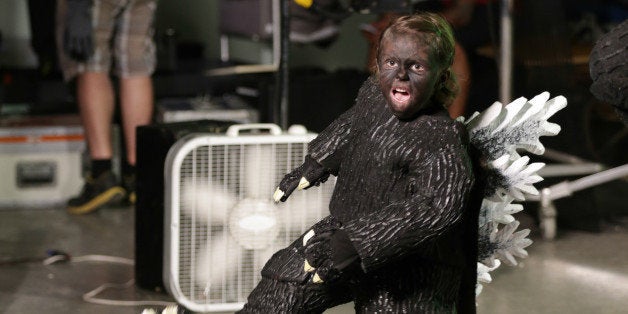 Chicago is breeding a Batkid of its own, but this time, it's in the form of a green, fire-breathing dragon named, "Madzilla."
The Illinois Make-A-Wish foundation received a request from Maddex, a 5-year-old Godzilla fan who has leukemia, according to Chicago Tribune. Maddex, who has loved the "Godzilla" movies ever since he watched the original Japanese version at just 18 months old, wished to star in his own movie as the monster. The charity is currently making Maddex's dream a reality, by hiring film crews to create "Madzilla," the movie.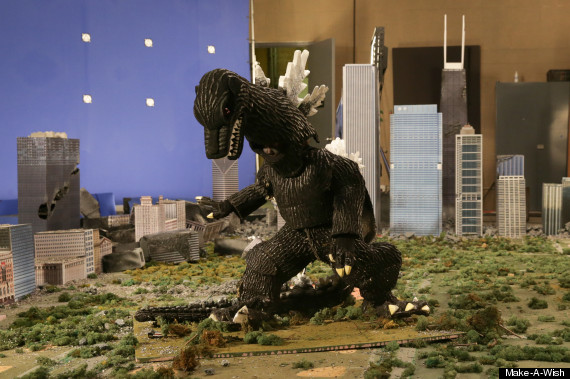 Maddex, in his Madzilla costume, "crushes" a tiny replica of Chicago
With the help of what seems like the entire city of Chicago, Maddex's wish is shaping up to be a big hit. The film features action-packed scenes and big stars, including iconic football coach Mike Ditka as mayor of Chicago; the real Chicago Mayor Rahm Emanuel as a taxi driver; and the host of "48 Hours," Maureen Maher, as a news reporter, according to the Tribune. More than 100 actors and extras showed up to be "destroyed" by the mighty Madzilla, ABC7 Chicago reported.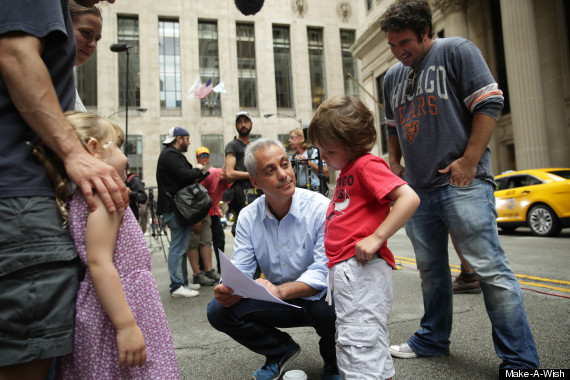 Rahm Emanuel on the set of "Madzilla"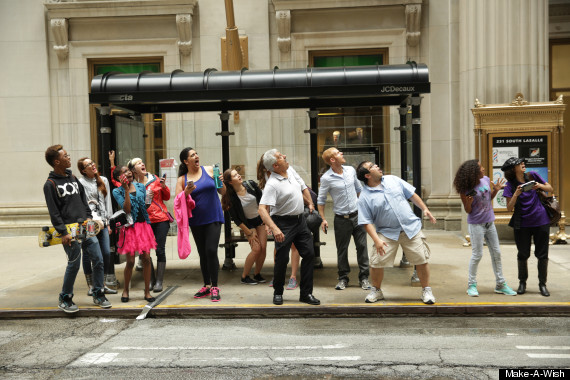 Civilians reacting to the "beast"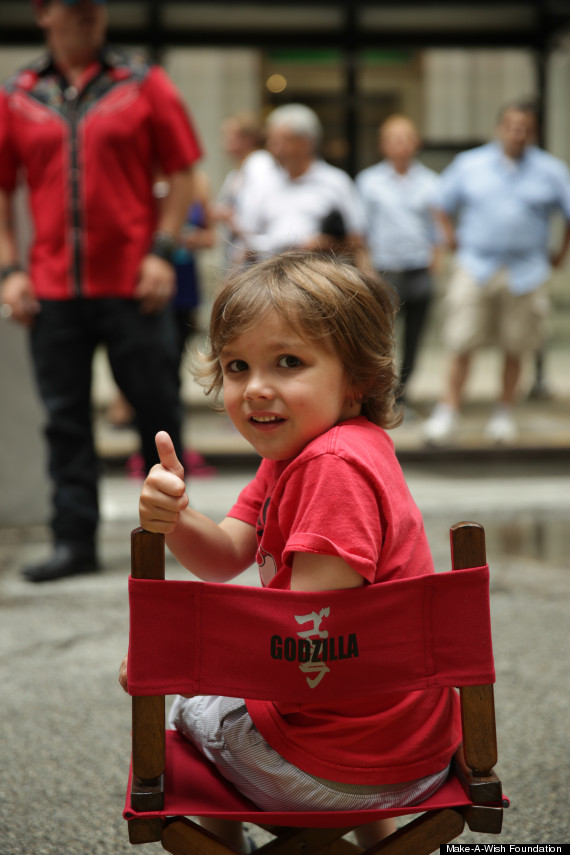 Maddex in the director's seat
Related
Before You Go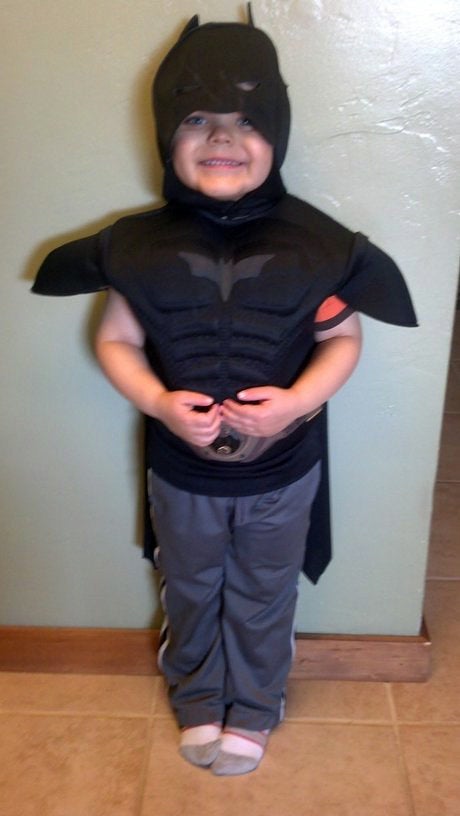 San Francisco Is Gotham City For Batkid!
Popular in the Community