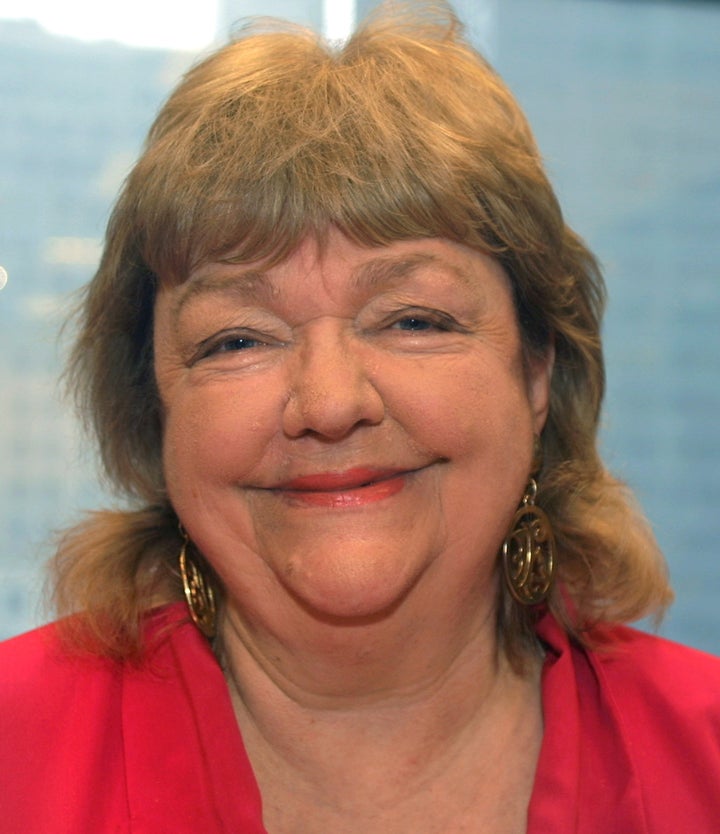 In an essay published in last week's Telegraph, author Amanda Craig makes the unfortunate argument that the late, beloved, famed novelist Maeve Binchy would have been a better writer had she been a mother, giving her a "deeper understanding of human nature," she explained. The sad irony is that Binchy had deeply desired to be a mother but struggled with infertility. She openly shared her story in a 2008 article for The Daily Mail: "Of course I wanted children. Bright, gorgeous, loving children. I could almost see them. But it was not to be..."
Binchy's infertility and challenges with adoption didn't stop her from becoming what I call a "Savvy Auntie," a woman who nurtures and adores her nieces and nephews and other children in her life.
I do not want to stoop to a level of having to defend the emotional warmth of women who happen not to have children, or their ability to "dig deeper" and "enlighten" as much as mothers can, despite Craig's arguments to the contrary. Craig has probably read the comments and fury she and her article have received. I won't add to that here.
Instead, I will take this opportunity to celebrate Maeve Binchy. I admit that until a Savvy Auntie Facebook Fan alerted me to Binchy's death and her love for her nieces and nephews, I hadn't paid much attention to the novelist. I had seen the 1995 film Circle of Friends, based on her best-selling novel of the same name, but that's about it. But when I read her Daily Mail article, "This Life: Maeve Binchy on being unable to have children" shortly after she died last week -- about how she embraced aunthood when motherhood would not be -- I immediately felt a loss.
I bless those good friends and family who lent us their children and never minded that we played the roles of ageing enfants terribles, allowing them more freedom in some ways than parents ever would, but yet indulging our own anxieties under the cover of having bad nerves...

Our many 'children' and 'grandchildren' will never really understand what a great role they played in filling a gap that could have been sad and destructive but in the end turned out be so joyful.
Binchy celebrated her friends and family who were parents for giving her and her husband the gift of so much joy, and she appreciated their children for the way they filled their hearts.
Being maternal isn't what creates a full womb; the act of conception (traditional or with the help of technology) does that. Being maternal, whether you have children of your own or not, is good evidence of a full heart.
The prejudice toward childless women as unenlightened, heartless women who will never know love the way mothers do is unproductive. There is no question that the experience of motherhood adds to the wealth of experiences an author has to glean from. But the pain of being unable to become a mother and the joy of selflessly loving nieces and nephews and other children not-ones-own are also deep, rich experiences from which an author can be inspired.
Clearly, Maeve Binchy applied her great, full heart to write books that touched and enlightened her readers. There are, after all, many ways to mother, just as there are ways to find fault with women who are not mothers.
A childless author myself, I based my business and passions on loving the children of friends and family who bring joy to my life. I have a deep understanding of human nature and focus on celebrating those who exemplify this nature at its best.
At the end of her 2008 article about her childlessness, Binchy writes of her grown nieces and nephews: "I hope that they knew we loved their company. And if they didn't know, they do now."
We all know now, Auntie Maeve. And we honor you for that and the meaningful and fulfilling life you led despite your pain of not becoming a mother. I'm going to read your books now because clearly you wrote with a deep understanding of human nature and I am sure your heart will shine through on each page.

To learn more about Maeve Binchy, visit the late author's Website. There, you will also find a list of her books, if you are inspired to read them as I am.

_____
Calling all HuffPost superfans!
Sign up for membership to become a founding member and help shape HuffPost's next chapter