Maga Barzallo Sockemtickem loves her cat, Merry. But unfortunately, because of her cancer treatment, the 16-year-old can't leave her room at Seattle Children's Hospital.
The pictures are projected onto a tent that hangs over the teen's bed. For an added dimension of comfort, a recording of Maga's cat purring plays overhead. The staff calls it the "cat immersion" project.
"It makes me really happy to see all these cats, and it makes me think of my cat, and they are all really cute, so thank you," Maga said on a video that the staff made to thank those people who helped.
Several YouTube commenters were touched by the display.
"This brought tears to my eyes! Im so glad we could all send in our cat pics to make Maga happy!" wrote user jessb0312.
This isn't the first time that Seattle Children's staff have made news for their bedside manner. In May, a video featuring the hospital's patients, doctors and nurses lip-synching to Kelly Clarkson's "Stronger" went viral.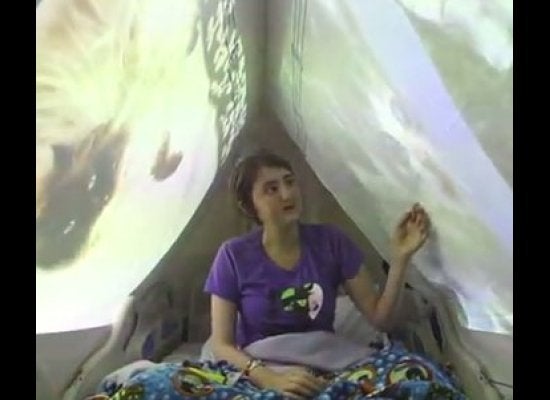 Seattle Children's Hospital 'Cat Immersion' For Maga
Popular in the Community