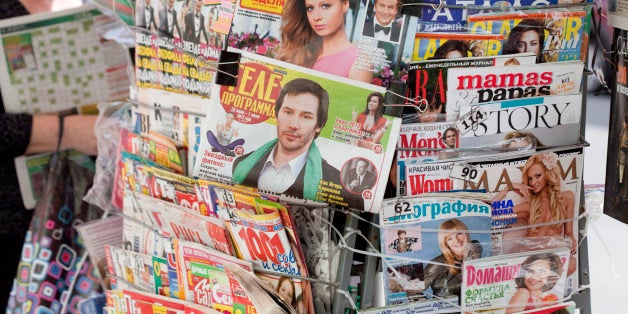 All things considered, 2014 proved to be a pretty decent year for the magazine industry.
Though 99 outlets folded this year, 190 new magazines also launched in the past 12 months, MediaFinder, a large, online database for U.S. and Canadian publications, announced in a press release Monday. The stats are consistent with a period of stabilization the magazine business has been experiencing since a whopping 428 publications shut down in 2009.
But while 2014 boasted a gain of 91 publications overall, and start-ups increased by 5 from 2013, the study still found some troubling news: 43 more magazines closed this year than last.
"In 2014, there were a few more magazine launches than in 2013, but there were also more closures," Trish Hagood, president of MediaFinder, said in the press release.
The regional magazine market saw the greatest influx of fresh blood with 23 new publications, while health added eight new magazines and food, home and children-centric publications all increased by six each. Craft and automotive magazines were hit the hardest in 2014, which, according to MediaFinder, had to do with the shutdown of All American Crafts, Inc. and Source Interlink ceasing publication on a number of its outlets.
While MediaFinder pointed to Eat This, Not That! as a popular brand that started a print publication in 2014, USA Today announced in December that it would be shutting down USA Weekend, one of the nation's largest news magazines, and laying off some of its staff.

Related
Popular in the Community