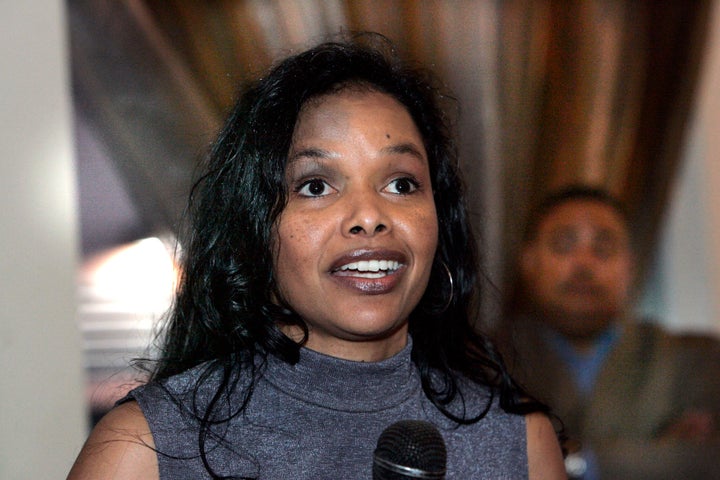 Oak Park, Ill. mother Maggie Anderson entered 2009 with an ambitious goal: for her and her family to "buy black" for an entire year. Anderson hopes her effort to support African American-owned businesses will her inspire her community become more active their sometimes struggling neighborhoods.
(Scroll down to watch an interview with Anderson.)
"We have all these consumers with hard-earned wealth spending money at businesses, and that money exits the community and goes to empower other people's communities when our communities need that money," Anderson told Fox.
But, Anderson argued, it wasn't always that way -- before integration, the area was loaded with black-owned banks, department stores, drug stores and other businesses, but "in flexing our economic might, by proving that we can shop wherever we want, in so doing, we abandoned a lot of those businesses," NPR reported.
I encourage everyone to immediately get 10 subscriptions to black-owned media, immediately get an account at a community-owned bank, immediately look for the basic services -- like an alarm company, just check to see if there's a black-owned alarm company in your community. There are. Plenty of them.
WATCH an interview with Anderson about her family's "black year":
Related
Popular in the Community