What does Batman have in common with Pussy Riot?
That may sound like the start of a joke, but Maggie Gyllenhaal has a great answer. During a conversation about her new miniseries "The Honorable Woman" -- a "knotty, multilevel espionage tale with snaking storylines, flashbacks and revelations, startling but believable twists and unraveling secrets" -- HuffPost Live's Alyona Minkovski asked Gyllenhaal about the never-ending fascination with the Batman franchise, which Gyllenhaal became a part of in 2008's "The Dark Knight."
Gyllenhaal speculated that the fascination comes from the fact that Batman is "not a magical superhero -- he's a human who's created a way for himself to be able to do these superhuman things."
"Like Pussy Riot, for example," Gyllenhall said. "We look at Pussy Riot and we just go, 'My God, you're so brave. You're doing what we all wish we could do. You're standing up against something that you think is really wrong, and you're risking everything,' and that's kind of what Bruce Wayne is doing, right?"
Watch the full HuffPost Live conversation with Maggie Gyllenhaal below.
Sign up here for Live Today, HuffPost Live's new morning email that will let you know the newsmakers, celebrities and politicians joining us that day and give you the best clips from the day before!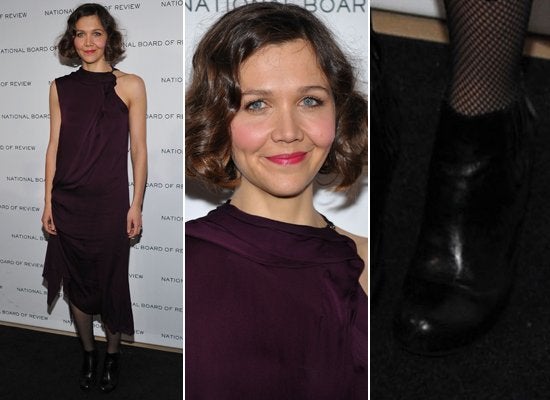 Maggie Gyllenhaal's Style Evolution