During a roundtable with The Hollywood Reporter, Emmy contenders Maggie Gyllenhaal, Lizzy Caplan, Jessica Lange and Ruth Wilson recounted their personal, and sometimes sexist, experiences with Hollywood.
When asked whether she had ever considered giving up on acting, Gyllenhaal described a moment when she was told she "wasn't sexy enough" for a role.
"When I was starting out, I used to hear 'no' a lot and still do. And, 'You're not sexy enough. You're not pretty enough,'" Gyllenhaal said. "When I was really young, I auditioned for this really bad movie with vampires. I wore a dress to the audition that I thought was really hot. Then I was told I wasn't hot enough. My manager at the time said, 'Would you go back and sex it up a little bit?' So I put on leather pants, a pink leopard skinny camisole and did the audition again and still didn't get the part. After that, I was like, 'OK, f--k this!'"
Empire's Taraji P. Henson, who was also on the panel, seconded Gyllenhaal's statement, saying she had heard all those comments before.
The increasing amount of actresses addressing sexism and ageism in Tinseltown just goes to show that Hollywood is still a difficult place for female actors.
"There are things that are really disappointing about being an actress in Hollywood that surprise me all the time," Gyllenhaal told TheWrap magazine. "I'm 37 and I was told recently I was too old to play the lover of a man who was 55. It was astonishing to me. It made me feel bad, and then it made feel angry, and then it made me laugh."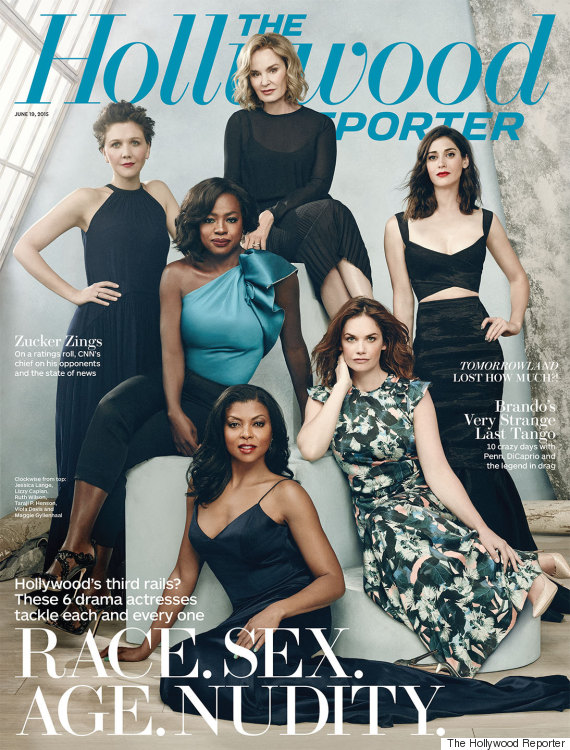 Calling all HuffPost superfans!
Sign up for membership to become a founding member and help shape HuffPost's next chapter
BEFORE YOU GO
PHOTO GALLERY
13 Amy Schumer Quotes That Make Us Proud To Be Women