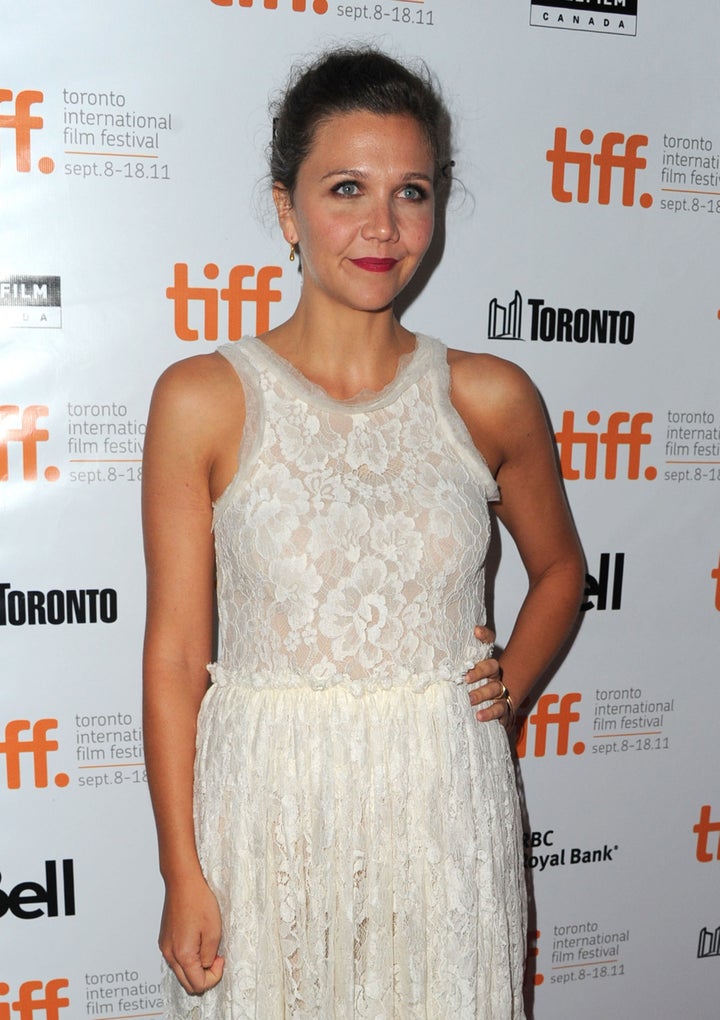 Thanks for sharing, Maggie.
Not that a movie about the creation of the vibrator needs selling, but Maggie Gyllenhaal certainly came prepared the press conference to promote her film "Hysteria" at the Toronto Film Festival. In the feature, Hugh Dancy stars as Dr. Mortimer Granville, a doctor who works to cure female "hysteria" -- a catchall term for anything causing women to act out or feel discomfort -- with his inventive "manual massage."
After losing his touch, Dr. Granville embarks on an adventure in technology, working with his friend to invent an "electric feather duster" that stimulates women and helps to alleviate their alleged madness. If you understand the metaphor.
Gyllenhaal features as the woman who tries to teach Dr. Granville about what women really want -- and in some sort of cosmic payback, she got her own special treat.
"By the time I finished the movie I'd been sent maybe 15 vibrators by different people in London with vibrator stores," she told reporters, according to Reuters. But while it was fun to laugh about, the film did still have a message she finds important.
"It's about vibrators and women's orgasms, and I don't think people really do talk about it very much, and I do think it does still make us flushed and uncomfortable," Gyllenhaal said.
Popular in the Community