You may know Maggie Smith best as the charmingly haughty Lady Grantham on "Downton Abbey," but the British actress has been in the biz for more than 60 years. Smith enrolled in drama school at 16, even though she hadn't seen many films and had no acting experience. She first appeared on stage in 1952, and by 1965 she had received an Oscar nod playing opposite Laurence Olivier in "Othello." Like another Dame we love, Smith's awards and accolades are seemingly endless.
Even though she certainly has the chops to play high drama, Smith has often been cast in films because of her genius comic affect. She says: "I tend to head for what's amusing because a lot of things aren't happy. But usually you can find a funny side to practically anything." Smith's own sense of humor is very much like the witty women she often plays. She's also said of her still very active career: "When you get into the granny era, you're lucky to get anything." But Smith is not just getting "anything." With another Emmy win for her role as the Dowager Countess and a lead in Dustin Hoffman's highly anticipated film "Quartet," this Dame shows no signs of slowing down.
Smith is a gal who certainly has strong opinions and likes to wear the pants on and off set ... literally. Since the beginning her style has consisted of feminine pantsuits paired with scarves and cardigans. And there's her famous short auburn coiffure that she's maintained for decades. Although there have been a few curveballs over the years, like a seriously divalicious caftan and a glamorous fur coat or two. In honor of Smith's 78th birthday on Friday (Dec. 28) we're taking a look back at the Dame's sassiest and classiest looks.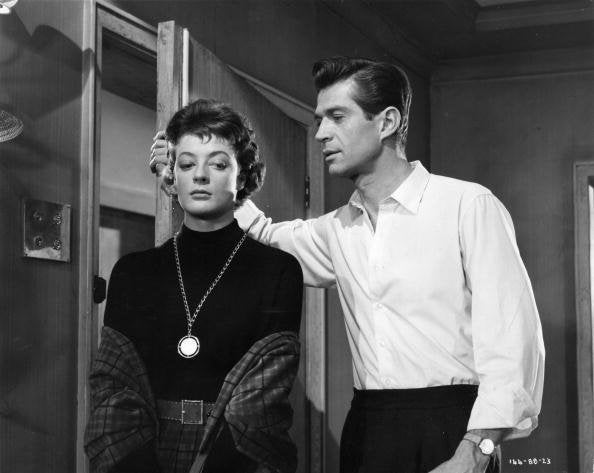 Maggie Smith Style Evolution