In the early 1990s, Maggie Wheeler auditioned for a small role on a new television show that was soon set to air. She was hoping to get cast as the girlfriend of one of the show's main characters, and hoped that the series would be a success. Wheeler had no idea that the show, "Friends," would dominate television for 10 straight years and become one of the most popular sitcoms of all time -- with her character as one of the most memorable guest stars throughout. Rather, all Wheeler knew at the time was that she wanted to nail the audition.
"I saw the slides for that character and it said, 'Fast-talking New Yorker,'" Wheeler remembers. "I grew up there and I just know those people, and I just interpreted that character the way I imagined she would be."
In her audition, Wheeler used a nasally, high-pitched voice. "I came in and I was talking like this," she says, speaking in her distinct "Janice" voice. "There was this moment where all the producers and everybody on the couch sort of sat back. I thought, 'Oh, I must have done something wrong...'"
In fact, the producers loved it. "It was this moment of recognition that they saw that character and they fell in love," Wheeler says with a smile.
Still, throughout her 10 years playing Janice, Wheeler never knew if she was going to be invited back for another scene.
"Every time Janice came and went, the door was left a little bit open, but we never really knew," she says. "Then, they'd call me out of the blue and I would just wait with baited breath for that script to drop at the door. Whatever time of night it was -- 1 o'clock in the morning, 2 o'clock in the morning -- I would drag that thing in and start leafing through it just to figure out what they were going to do with her next."
It's been another 10 years since the "Friends" finale aired on television in 2004, and people still recognize Wheeler for her unforgettable role.
"People stop me frequently in grocery stores, in airports," she says. "People like to hear me say, 'You love me, Chandler Bing. You just don't know you love me.'... Somehow, people have held onto that forever and ever! And, of course, everyone wants to hear the laugh."
And how does she feel about being recognized as "Janice" all the time?
"I am so proud and so happy to have participated in something that has given people so much joy and has spread across the world," Wheeler says. "Being recognized for that is an honor."
Related
Before You Go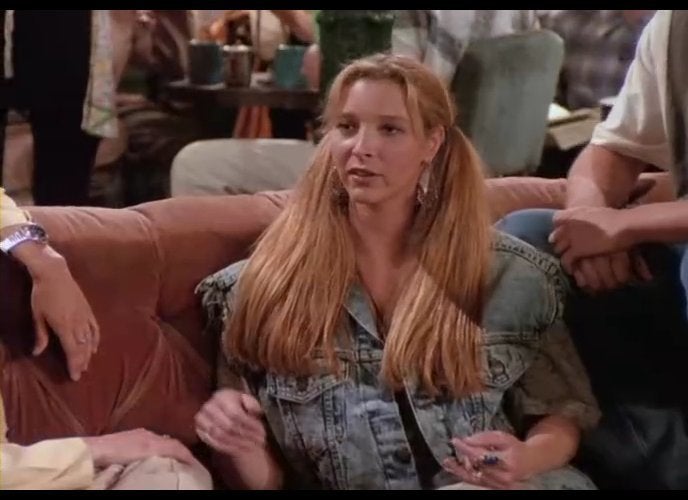 The Fashion of Friends, Season 1
Popular in the Community