In 1991, 32-year-old Magic Johnson was at the top of his game, about to start his 13th season in the NBA. He had married his long-time girlfriend Cookie in September of that year and they were expecting a baby. The couple was overjoyed, but a call from the L.A. Laker's team doctor changed everything.
"I didn't know," Johnson says. "I wasn't sick." Johnson says he was sitting in a hotel in Utah, getting ready for an exhibition game when he got the call. The doctor told him to immediately fly back to Los Angeles, but wouldn't tell him why.
"I walk in the office and he started talking about the test," Johnson says. "And what came out of the physical was, 'You have HIV.'"
"You were on the floor yourself, I heard, for two hours," Oprah says. "The doctor tells you and you just laid on the floor."
"Yeah, you're just in disbelief and in shock," Johnson says. "You're sitting there like, 'Man, how could this happen to me?' And what does this mean, of course."
"I was just devastated because I thought I had did everything right," Johnson says. "And then the worst thing was Cookie was pregnant with E.J."
During the ride home, Johnson says he thought about how he would break the devastating news to her. "The worst thing about it is I knew I was going to hurt her," he says. "Because she had waited for me, been patient with me, supported me -- and now I'm about to break her heart."
When Johnson walked through the front door, he says Cookie knew something was wrong. "I just sat her down and began to tell her that I had HIV," he says. "And that just broke her heart. She began to cry -- and not knowing what that meant for her and the baby at that time.... I often tell people when you make a mistake, you not only hurt yourself, but you hurt the ones that love you. And that hurt me. That hurt me."

Johnson says he told her, "I can understand if you want to leave me because I'm now turning your life upside down," he says. "And she smacked me upside my head and said, 'We're going to beat this together. Let's get on our knees and pray.' And that's what we did."
After an agonizing wait, the couple soon got some wonderful news.
"God blessed us when the test results came back on her and the baby that she didn't have HIV and the baby didn't either," Johnson says. "I don't know what would have happened if I'd have got that news that she had HIV as well. That would have been just devastating to me."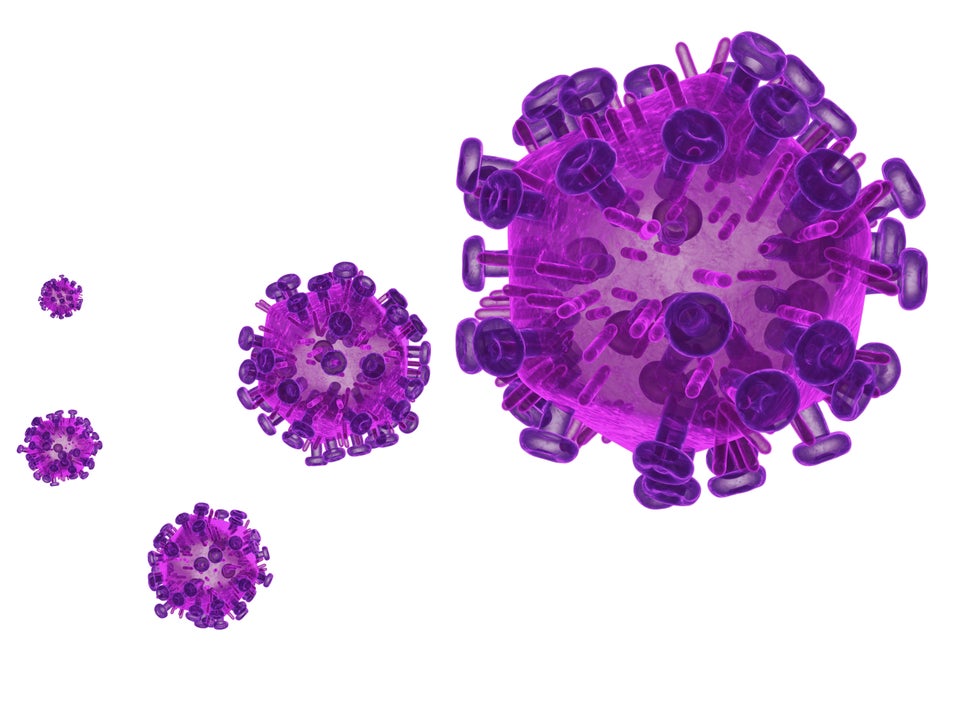 10 Important HIV/AIDS Discoveries