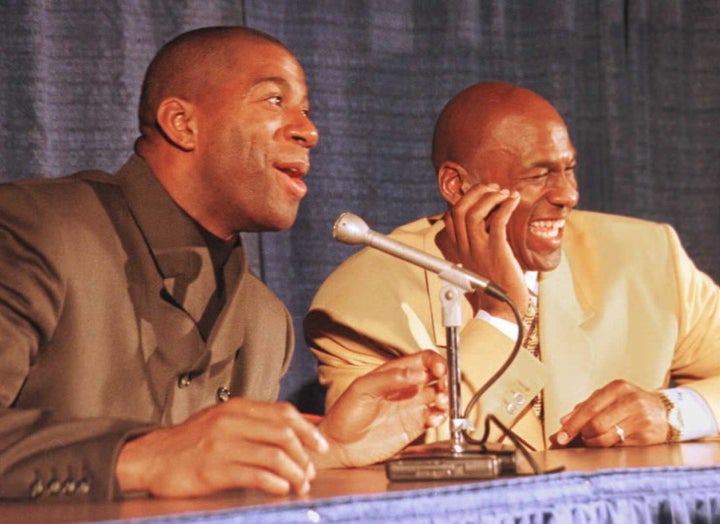 Back in 1992, Magic Johnson refused to pose any closer to Michael Jordan than need be during a photo shoot in Barcelona, Spain. The pair were overseas for what would become the Dream Team's legendary Olympic performance, and Johnson wasn't about to let the moment go without taking a friendly jab at his new backcourt-mate. 
"You can't get too close to Michael, it's a foul," Johnson cracked at the time, referencing Jordan's golden-boy status with the NBA and its referees.
Now, more than two decades later and back in Europe, Johnson has managed once again to create some distance between himself and His Airness. 
The former Lakers floor general posted a photo on Instagram Monday night of a Johnson-Jordan double date in which the two used their wives as a double-screen of sorts. The two couples were celebrating the Johnsons' 24th wedding anniversary.
They seem to have replaced the Olympic Village with a Monte Carlo villa -- and the parquet Olympic court with the palms of the coastline -- but at least one thing has remained the same: Johnson's still smiling. Presumably, he avoided the foul call once more, as well. 
PHOTO GALLERY
Michael Jordan's Highland Park Home
Calling all HuffPost superfans!
Sign up for membership to become a founding member and help shape HuffPost's next chapter