"The whole room smells like eggs, and there's a man wearing only underpants suspended from the ceiling."
Here are the five other best lines from WaPo's review of this male revue:
"God made man in his image. So we're here to worship his image."

"'It's September 11!' a woman tells her sister. 'Honestly, though, what a great way to celebrate America.'"

"Nearby, a few of the women look not quite ready to tuck dollar bills into elastic bands on the biceps and thighs of their attentive servers, a.k.a. 'table studs.'"

"'The food is not great,' she whispers."

"The dancers start caressing their muscles to the sound of Destiny Child's 'Soldier.' 'They don't do that in the Marines,' says one of the few men in the audience."
If you're already halfway to D.C., we don't blame you. Read the whole thing here, and please save us a mimosa and several dollar bills.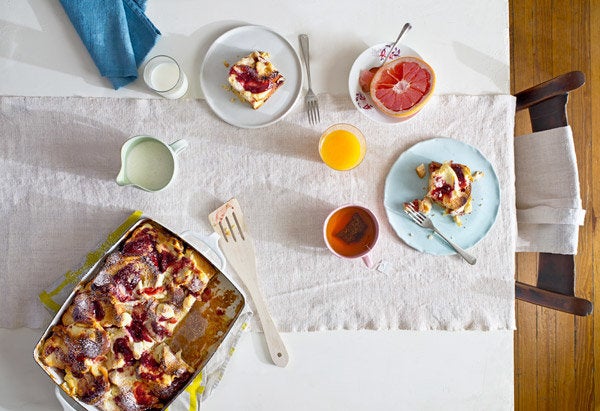 5 Brunch Recipes You Can Make the Night Before