Soderbergh. The same Oscar-winning director behind "Traffic," "Erin Brockovich," the "Ocean's 11" franchise and January's action film "Haywire," directing what looks like a straight-up goof of summer entertainment. With Tatum -- the breakout star of 2012, who should actually get Supporting Actor buzz for his "21 Jump Street" role (truth) -- seemingly giving another hilariously self-aware and layered performance.
Deep breaths: "Magic Mike," which is partially based on Tatum's time as a dancer, follows a male stripper with the stage name of Magic Mike, as he tries to navigate life and love. Alex Pettyfer co-stars as the young buck who Mike takes under his wing, while Cody Horn plays Mike's new love -- and the sister of his young protege. Potential second-act drama alert! There's also Matthew McConaughy (as the strip club manager and emcee), Olivia Munn, and an unseen cast of dudes that includes Matt Bomer and Joe Manganiello.
Tatum and Soderbergh have compared "Magic Mike" to "Saturday Night Fever," but the trailer ignores any of the film's darker moments in favor of good-time partying, walks on the beach and Rihanna's "We Found Love" -- WHICH IS PERFECT. Also: not to read too much into a trailer music cue, but does the presence of Rihanna mean Tatum and Horn will -- wait for it -- find love in a hopeless place? That place being a male strip club? Hope so!
Watch the trailer above and wonder what Tatum has to do for twenties. "Magic Mike" arrives in theaters on June 29, the same day as Tatum's other summer feature, "G.I. Joe: Retaliation."
PHOTOS: "Magic Mike" and more actors who played strippers on-screen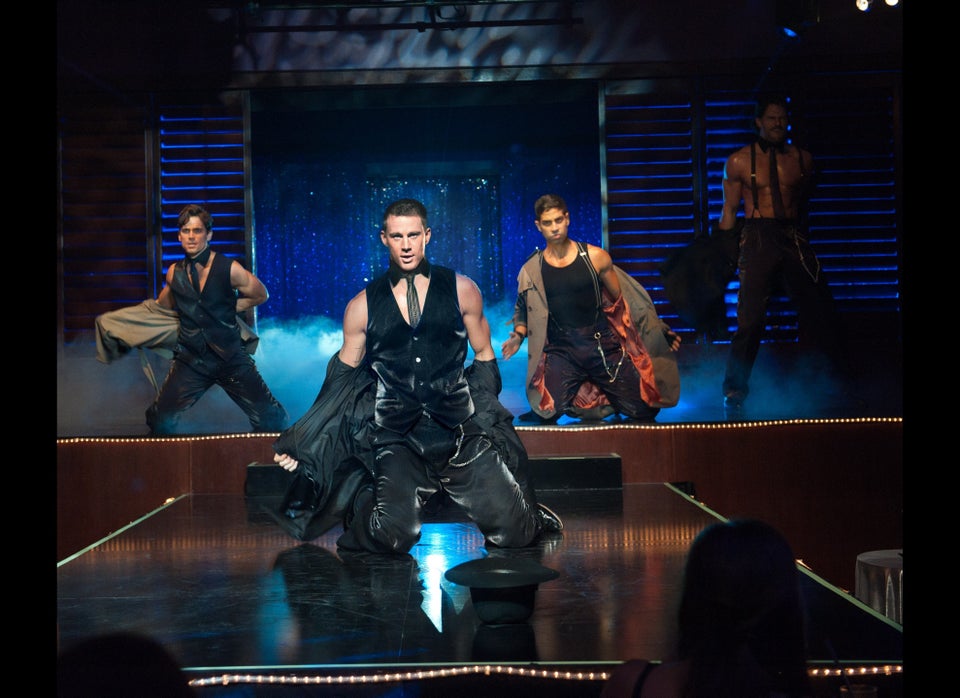 Actors Who Played Strippers
Popular in the Community