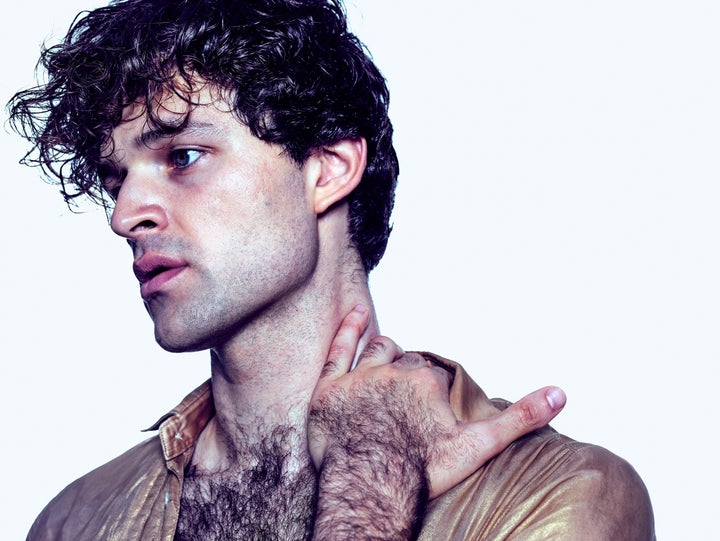 It came to my attention that Natti Vogel was recording two bonus-tracks for forthcoming orchestral EP "Serving Body," finishing post-production on a music video ("I Don't Want to Find the One"), beginning pre-production on another ("Brown Rice"), and playing a headlining solo concert at National Sawdust (Saturday 1/20) all in the scope of three weeks. I wanted to know why.  When Natti, his China tour manager, and I sat down at Legend 72 over Sichuan ma la (麻辣) that Natti called his "emotional core" and likened to "dragon's blood," I learned quickly that Natti is a storyteller, a charmer, and infinitely fascinating.
Phillip M. Miner (PM):  How did you start writing music?
Natti Vogel (NV):  When I came back to high school from China at age 16, I felt truly out of place and deeply unloved by everyone and everything - my best friends turned against me, my house burnt down, I had to fight over a room the size of a closet with my abusive, schizophrenic brother while the house was being rebuilt, I got suspended and almost expelled because the decorative sword I gave a "friend" as a present slipped out of his bag and he ratted me out, I was doing double the schoolwork to make up for China, my brother's violence sent me to the hospital with stitches and literally no one cared, etc.
That's when I started really spending almost every day with the piano, mostly in private, writing from my core. I had always written joke songs, but this was different. So, at 17, I moved to NYC, changed my college major to music composition, and won the New School University Battle of the Bands in the same year. The transformation into serious songwriter Natti was grueling, sudden and thorough.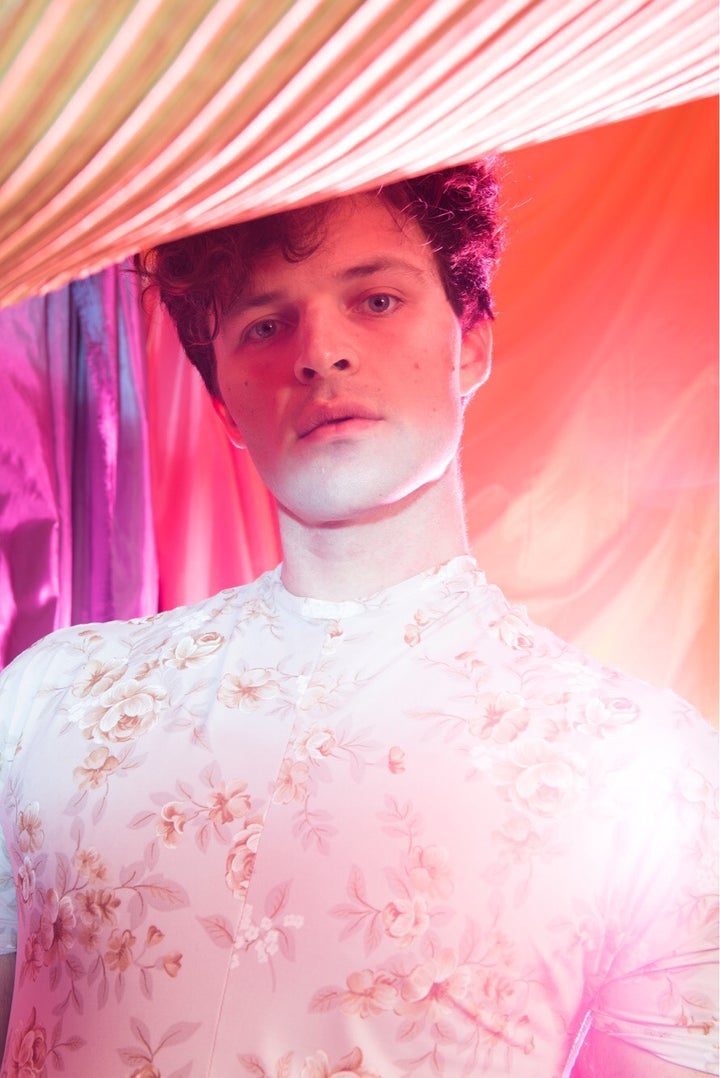 PM:  What was the draw to music?  
NV:  I chose to play violin at four, so clearly I've always liked drama and melodic complexity. My two favorite genres as a little boy were late-Romantic opera and late-'90s hip-hop. I was drawn to the piano for a couple reasons. I've always been fidgety—my hands need to be doing something; I can feel the scope of the whole piece, and make a whole orchestral reduction while I go to town on vocals, and my body can still hump and writhe throughout.
Violin training didn't instill in me a thorough understanding of harmony and theory, but teaching myself piano, writing all the time and going to school for composition made up for that: I felt like I could suddenly conduct nature itself, move tectonic plates, make the rain come down, create new animals, summon new relationships...
PM:  Tell me a bit about your China connection.
NV: I first was in China from 15 to 16, I went to a college to learn Chinese during the day. In the afternoon, I started a Shakespeare company.  I was an actor at the time and brought the Arden Complete Works of Shakespeare with me, so I just had it lying around and figured I'd go for it. We ended up winning a city-wide award for a 40-minute reduction of Twelfth Night in Mandarin, 第十二夜, I edited and directed, which focused on mostly Viola, Olivia and the servants.
It was really just an elaborate ruse to create a family away from home and learn Mandarin in a sink-or-swim environment. I'm still best friends with some of the cast and I tour the country as often as possible as a singer-songwriter now.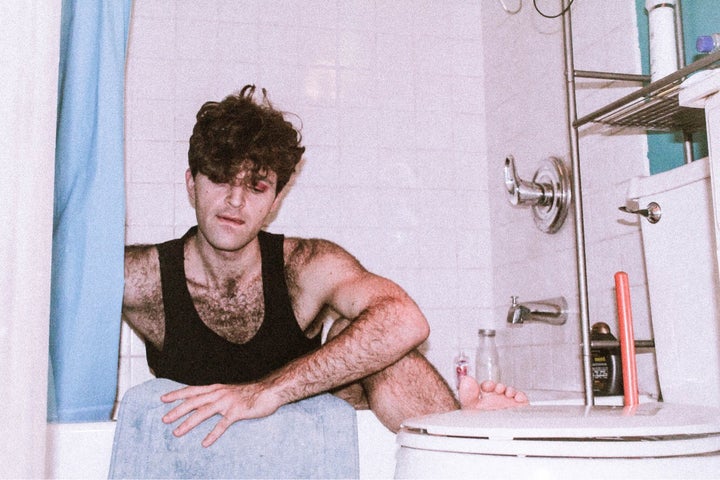 PM.  Tell me more about what song writing is like for you.
NV:  I have a rule that none of my music can sound like anything I've done before or like anything I've heard. Every song is its own complete universe unto itself. Writing a song takes me a long time. The essential code of the song comes to me in a burst, but then the nuts and bolts take fucking forever. Writing is deeply inconvenient.
PM:  [Laughs] Tell me about it…  
NV:   I need the songs to woo and impress me.  I need the muses to say this one is worth it. A song has to be so new, so fresh, such a juicy puzzle to make me stop what I'm doing or leave a conversation.  I have to let it all move through me, sift through everything that comes up, and only then will I undertake the mental work of editing…it's laborious as fuck.  
PM: You seem to like work.  I was going to ask you why you're working at this pace, but I see that's just how you are.  
NV:  [Laughs] Even in a quicksand, I'd run a marathon, which is not advisable. This EP, Serving Body, has been a long time coming.  
I wrote We All Move to Brooklyn seven years ago. There's the push right now because after I release this EP, I can finally starting putting out some of the hundreds of songs I've written since then— the songs from Serving Body are more earthy, novelistic, idiosyncratic and decadent but the next batch is way more muscular and visceral and overtly romantic and direct and I'm dying for you to hear it (will do some of these live at Sawdust).
I take delight in feeling out where the culture is: speaking the various languages, and getting everyone to the same, heightened place together. The album after Serving Body will begin to do that much more aggressively.
PM:  That sounds interesting.  If someone forced you to define your music…
NV:  [Laughs] I resist genre so hard but it's probably something like ... day-to-day mysticism.  Me having a shamanic spirit animal journey on a rooftop in the middle of the city with no drugs but a cup of coffee, discovering that I am in fact a dragon, in order to complete a song commission that will pay my rent, is both a literal morning I've had and a good way of summing up my vibe. I now deeply believe in the long, slow, imperfect process of modern talk therapy, but I also, you know, guessed my therapist's sun and rising sign on the first try, so the music is like that: real cosmic but real timely.
PM: So, if you were to channel your cosmic timeliness to predict this coming year, what would you say?
NV:  We have the most riveting year ahead.  2018 is going to be a slow but steady upturning of an old patriarchal order to make room for newer, better, stronger, fairer, more comprehensive leadership.  I feel it in my bones.  I've never felt more relaxed - I'm a very unrelaxed person, historically.  I've usually been very very frantic.  I've been accused of being really intense by… everyone.  I woke up really relaxed every day of the first week of this year and I think it's a really good trend.  Maybe it's finally time to chill and let the fruits of my work speak for themselves. Maybe the climate is finally right.
Calling all HuffPost superfans!
Sign up for membership to become a founding member and help shape HuffPost's next chapter