One family's trip to Disney World was more than just a vacation. It was a sweet example of co-parenting.
On March 14, 7-year-old Maddie went to Disney World with her dad Joseph Hawkey, and her stepmom, Brianna Hawkey. What she didn't know was that her mom, Tiffany Bankert, and her stepdad, Luke Bankert, were also going to join in on the fun. After planning with Joseph and Brianna, Tiffany and Luke surprised Maddie at the entrance of the Magic Kingdom. To top the celebration off, Brianna made shirts that had "#CO-PARENTING" on the back in the Disney logo font. Maddie's shirt read, "#BESTDAYEVER." On the front of their shirts, the parents had their relation to Maddie on display.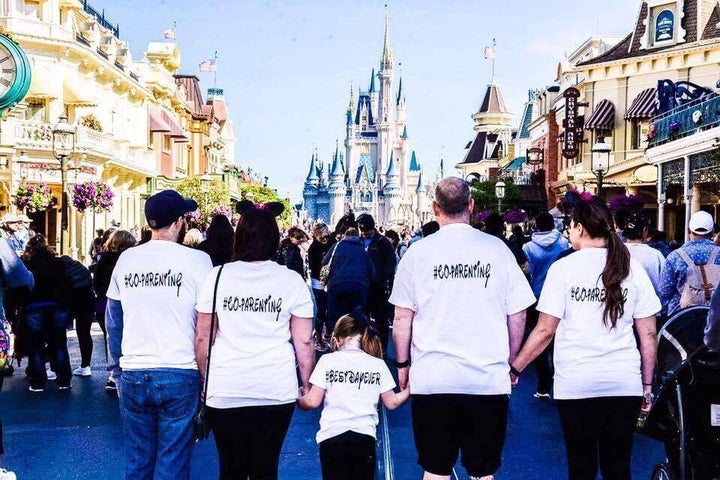 Maddie loved the surprise of having all of her parents together for the magical day.
"Maddie is super excited whenever we all do things together," Joseph said.
Joseph, a photographer, told HuffPost that things didn't work out between him and Tiffany. When Maddie was 2 months old, Tiffany moved to York, Pennsylvania, and Joseph decided to move from Florida to be close to his daughter. There was "a lot of tension for a while" between the parents, according to Joseph.
In 2012, Joseph married Brianna, who also moved to Pennsylvania from Florida. Later, Tiffany married Luke. Joseph told HuffPost that things slowly began to improve.
"We started planning family outings, like dinners, Dutch Wonderland [the amusement park], and the ultimate surprise of Disney," he said.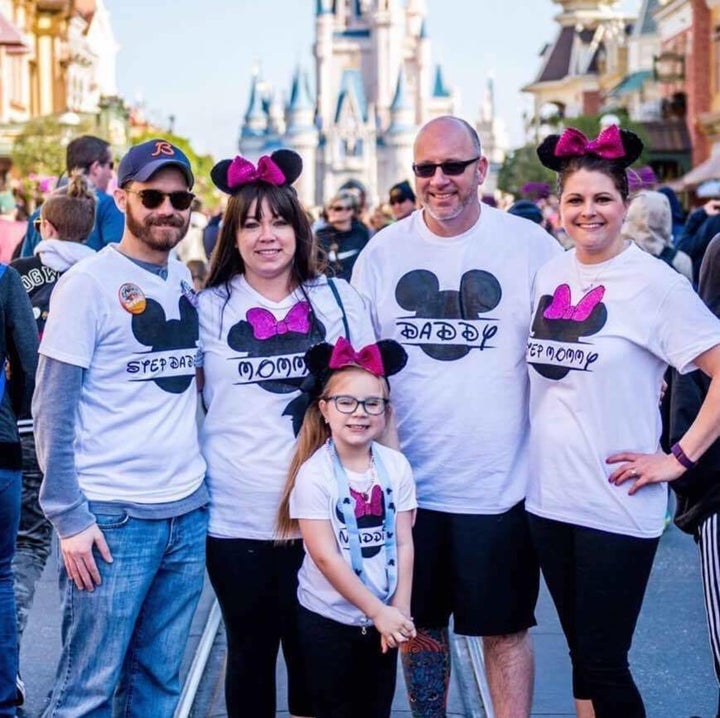 When asked whether he had advice for other parents facing co-parenting struggles, Joseph had two words: "patience and understanding."
"It definitely doesn't happen overnight," he said.
It also helps that the parents all have the same goal, which is to ensure that Maddie knows how much they all care for her.
"We love that little girl so much," Joseph said.
Related