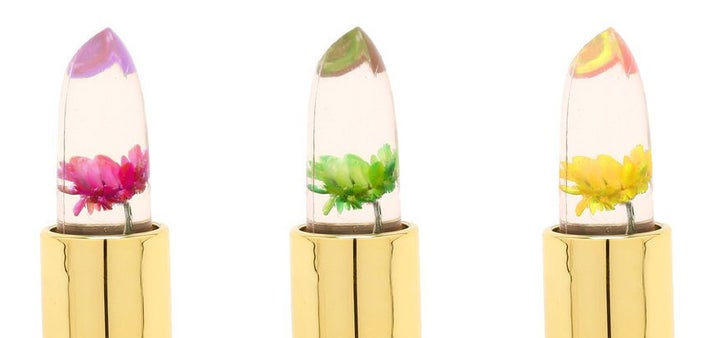 Each tube is clear with real "fairy-picked" chrysanthemums inside. Now, we'd be perfectly happy to slather some clear flower gel on our lips. But while Winky Lux Flower Balms go on clear, the formula reacts with your skin's pH levels, or natural acidity, to create unique shades of pink lipstick.
Yes, you read that correctly. This is Harry Potter-level magic, here.
Why not incorporate a little flower power into your everyday makeup routine? One Winky Lux tube will run you $12, which is significantly cheaper than Kailijumei lipstick at $25 per tube. Check out these beauties below.