A former teen model says magician David Copperfield drugged and sexually assaulted her when she was 17 years old three decades ago.
Brittney Lewis told The Wrap that she met Copperfield in 1988 at the "Look of the Year" modeling contest in Atami, Japan. Copperfield was serving as a judge and after the competition Lewis alleges that the magician invited her to one of his shows in California. According to Lewis, who was living in Utah, he got permission from her grandmother who was assured that the teen would be accompanied at all times and would be staying in a separate hotel room than his.
When Lewis met Copperfield in California, she said he took her shopping, enthusiastically introduced her to his team and at one point tried to hold her hand. She said she made it clear to the then 32-year-old that she wasn't interested in a romantic relationship.
Lewis said that after the show, she was at a bar with Copperfield and he poured something into her drink. When she asked what he was doing, he told the teen that he was "just sharing" with her.
Lewis admits that the rest of the night was a blur, but said she remembered Copperfield lying on top of her, kissing her and taking off her clothes.
"He was kissing my face and then I remember him starting to go down on my body with his face," she told the Wrap. "And then, as soon as he started going down, I just completely blacked out."
Lewis said that the next morning, "he wanted me to know that nothing happened because I was underage."
"He said: 'I didn't enter you,'" she added.
Lewis told The Wrap that Copperfield made her write a letter that morning saying she was OK.
"My therapist later told me that he made me write a contract to keep me quiet," she said.
The Wrap reported that representatives for Copperfield did not respond to its request for comment on Tuesday. But on Wednesday, Copperfield posted a statement to Twitter in which he expressed support for the #MeToo movement calling attention to sexual abuses while also cautioning against "a rush to judgment."
He made a vague reference to Lewis' accusations, and went into detail about a previous sexual assault claim made by a different woman against him.
"But imagine what it's like, believing in the movement, and having also been falsely accused publicly in the past. To have your life and your family's life turned upside down," he wrote.
Former beauty queen Lacey Carroll accused Copperfield of sexual assault on a private island in 2007. The FBI investigated the claim and even raided Copperfield's Las Vegas warehouse. The case was eventually closed, however, without charges.
Copperfield noted this prior accusation in his statement on Twitter.
"I've lived with years of news reports about me being accused of fabricated, heinous acts, with few telling the story of the accuser getting arrested, and my innocence," he wrote.
He added: "So while I weather another storm, I want the movement to continue to flourish. Always listen, and consider everything carefully, but please for everyone's sake don't rush to judgment."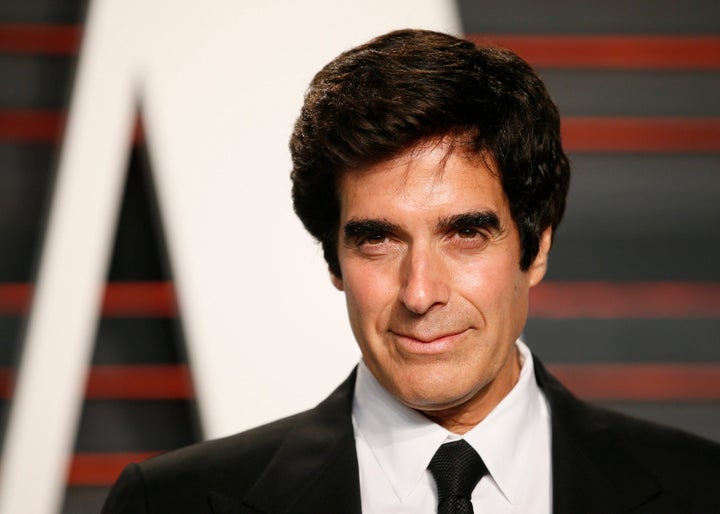 Popular in the Community