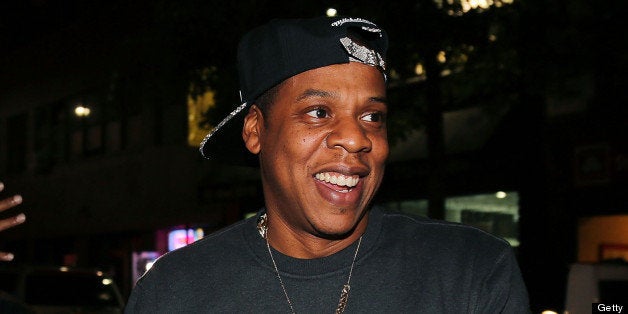 Jay-Z's bold marketing campaign for "Magna Carta Holy Grail" paved the way for a Fourth of July brimming with high-profile buzz, but critical reception to the album has been somewhat mixed.
The New York Times claims "Grail" is filled with "ups and downs," while The Los Angeles Times feels it's "full of empty boasts." USA Today, on the other hand, awarded the album a perfect four-star review. Take a look at some top reviews, and chime in with your own response to Jay-Z's 12th solo album.
Los Angeles Times: "Throughout 'MCHG,' beats jiggle with synthetic energy courtesy of the master of genre. Combined and at their best, as on 'BBC' and 'Heaven,' the producer and rapper move with the coordination of expert magicians juggling Champagne bottles and knives."
USA Today: "The breadth of his subject matter — which also touches on family, loyalty, spirituality and fame — is matched by his lyrical acuity. His perspective is that of someone who has achieved much but hasn't lost sight of what brought him to this point."
The New York Times: Often, Jay-Z's boasts are contested by tracks with their own stubborn agendas: minor keys, empty spaces, unyielding arrangements that make his rhymes dodge and weave around them. ... Though Timbaland's productions always hold some sly surprises, 'Magna Carta ... Holy Grail' comes across largely as a transitional album, as if Jay-Z has tired of pop but hasn't found a reliable alternative."
Billboard: "As an event, it's good, it's great, it's disappointing and back again. As an album, though, it tends to be safe."
MTV: "With his verses Jay mulls over the pitfalls of his fame atop somber piano keys and a steady drum knock. That's not to suggest that Holy Grail is an over-intellectual affair. There is a ton of dual meaning packed behind each Jigga rap, but it works just as well with a surface listen."
The Guardian: "It's the least surprising opening to this album possible: Justin Timberlake getting his Authentic Blues Face on over a thinly sketched femme fatale while portentous piano plays."
New York Daily News: "Jay's long track record of hits may have emboldened him to go deep this time. Lyrically, it seems like he's trying to live up to a famous rap from 2003's 'The Black Album,' in which he admitted, 'If skills sold, truth be told/I'd probably be lyrically Talib Kweli.'"
The Independent: "The most notable moments include the aptly rude, garish trombone groove behind the new-money boast 'Somewhere In America,' where Jay-Z invites his appalled old-money neighbours to his housewarming party; and the sadly sinister horn motif underpinning 'FUTW,' in which he takes liberties characterising his mere success as emblematic of the emancipatory struggle: 'America tried to emasculate the greats/Murder Malcolm, gave Cassius the shakes.' But then again, as he acknowledges in 'Holy Grail,' the benefits of wealth far outweigh the irritations of being public property: 'We're all just entertainers/And we're stupid and contagious.'"
Stereogum: "Which is all to say, Jay-Z is still as lyrically rich of a rapper whose songs require close attention as he's always been. Many of Magna Carta's tracks are lacking interesting production — especially when we're all still fresh off 'Yeezus' and 'Run The Jewels' — save the unbelievably ebullient 'BBC,' a verse-trade-off with former adversary Nas that has Timbaland, Beyoncé, Swizz Beatz, Pharrell, and Justin Timberlake doing gang vocals(!!!!) on the hook. But what we expect and, frankly, want from Hov is for him to write couplets that we apply to our own lives."
Before You Go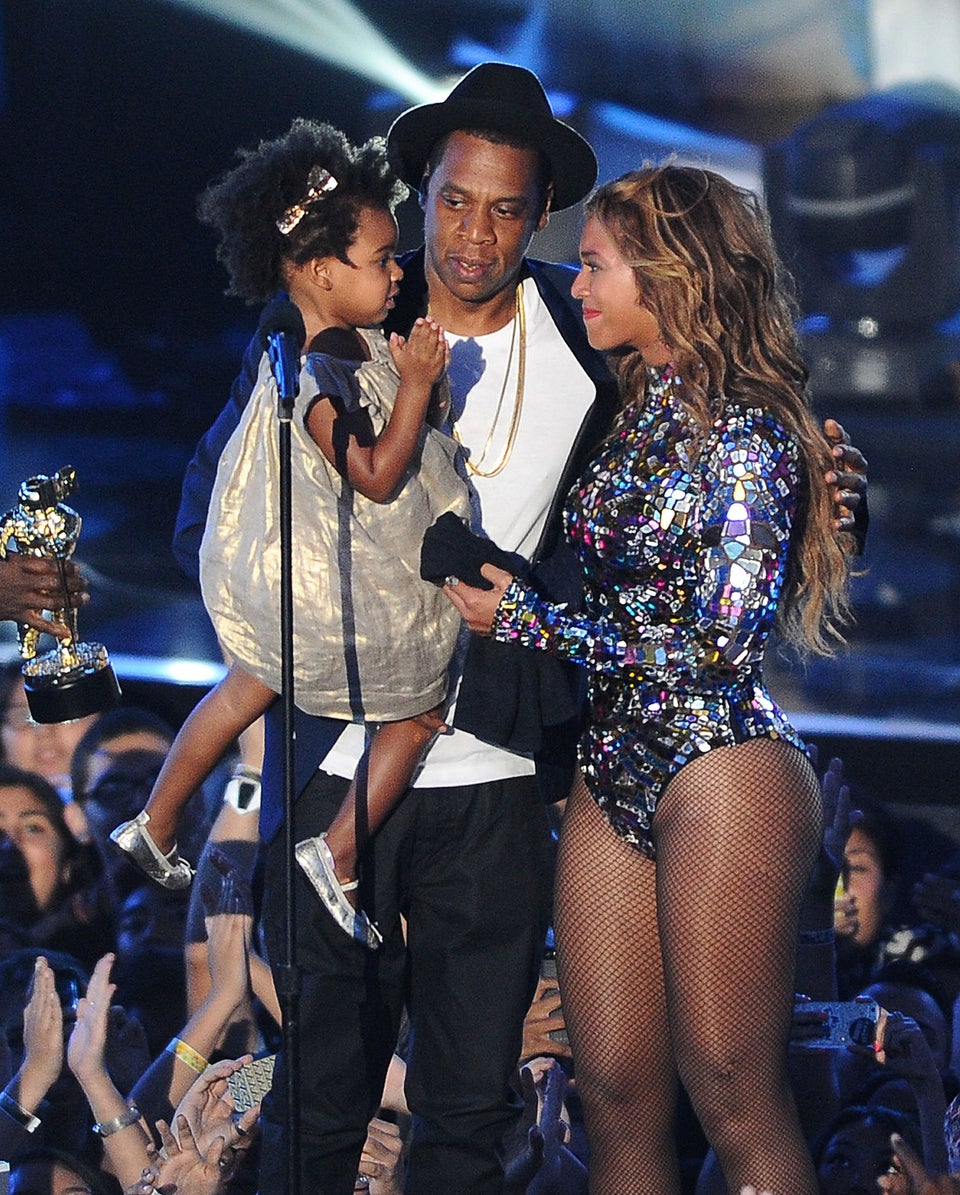 Beyonce & Jay Z
Popular in the Community