We may be outing ourselves here, but we'll admit it: we're fashion girls who love to eat. We're also fashion girls who are just a bit tired of Fashion Week and Fashion's Night Out -- shows are fun, but all the standing around, drinking champagne on an empty stomach and waiting to break free for a slice of pizza is exhausting.
But our spirits were lifted when we heard about Magnolia Bakery's latest collaborations (yes, even bakeries have gotten into the collab game). The NYC baked goods spot, home to the cupcakes made famous by "Sex and the City," has teamed with Fashion's Night Out for a chocolate cupcake with vanilla frosting and red velvet crumbs (YUM) and Swarovski for a vanilla cupcake with vanilla frosting, sparkles and an edible blue gem on top (DOUBLE YUM).
The latter is only available as part of Swarovski's new Kingdom of Jewels program, wherein lucky customers who've obtained a special jewel can claim glam freebies (such as sparkly cupcakes). But we couldn't wait to get our jewel -- we had to sample the sweets now.
So we snagged ourselves not one, not two, but six cupcakes. Our first reaction when we opened the box: squeeeee. The cupcakes are literally sparkling with glitter and the gems on top look like plastic -- er, Swarovski crystals. But after being assured one more time that the shiny jewels were, indeed, ingestible, we dug in.
We are pleased to report that the Swarovski Cupcakes are, in fact, super delicious. You know, if you had any doubts.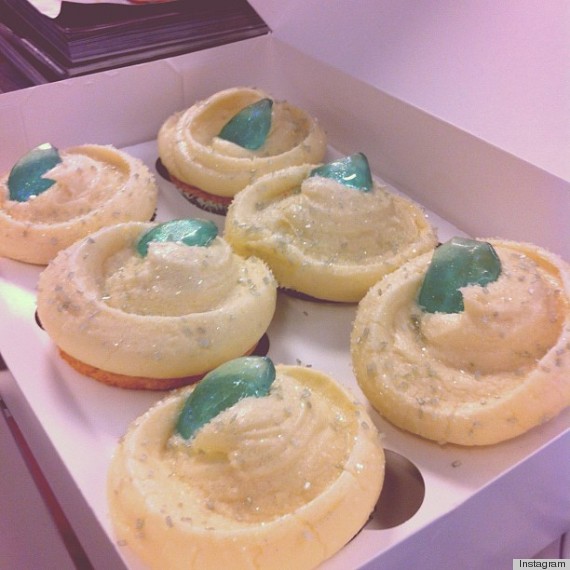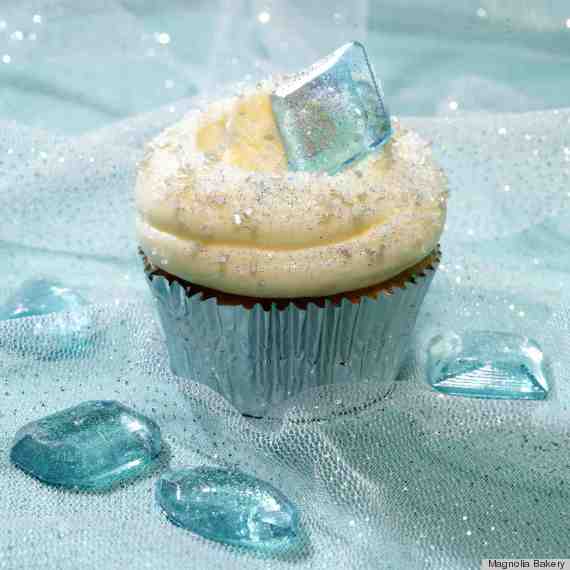 CORRECTION: A previous version of this article incorrectly stated that the Swarovski cupcakes were available for purchase during Fashion Week at Magnolia Bakery at Bloomingdale's 59th Street. The cupcakes are actually free but limited to Swarovski VIP customers -- see more details here.
Related