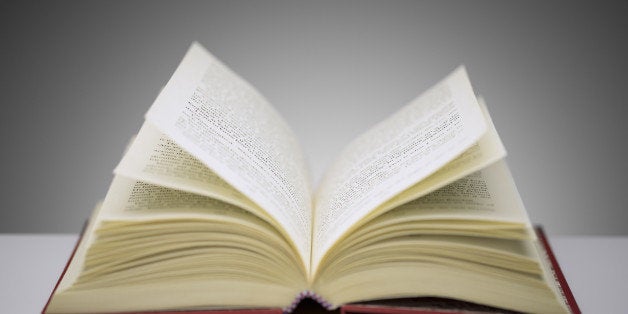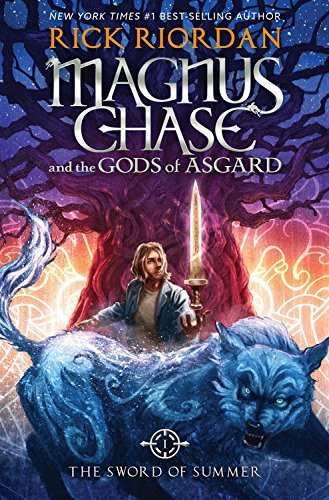 Magnus Chase has always been a troubled kid. Since his mother's mysterious death, he's lived alone on the streets of Boston, surviving by his wits, keeping one step ahead of the police and the truant officers.
One day, he's tracked down by a man he's never met--a man his mother claimed was dangerous. The man tells him an impossible secret: Magnus is the son of a Norse god.
The Viking myths are true. The gods of Asgard are preparing for war. Trolls, giants and worse monsters are stirring for doomsday. To prevent Ragnarok, Magnus must search the Nine Worlds for a weapon that has been lost for thousands of years.
When an attack by fire giants forces him to choose between his own safety and the lives of hundreds of innocents, Magnus makes a fatal decision.
Sometimes, the only way to start a new life is to die...
I'd grown up with the Percy Jackson and the Olympians, Heroes of Olympus, and The Kane Chronicles series, so hearing that Riordan was releasing a new series based on Norse mythology excited me immensely. Riordan has an interesting way of connecting past stories with his new ones and an appearance by Annabeth Chase made the story seem more intricate (apparently, everyone is related to someone whose parent is a god).
"I gave the dwarves an arrogant look, like, Yeah, that's right. I've got a talking disco sword and you don't."
Magnus Chase is Annabeth's cousin and the son of a Norse god; we notice the appearance of Annabeth and Magnus' uncle Frederick at the beginning of the story when they look for Magnus (as instructed by Magnus' uncle Randolph). When Magnus breaks into Randolph's house, he is caught by his uncle and it is revealed that he is the son of a Norse god (it is later revealed that this god is the god of fertility, Frey).
"He likes to be noticed. He's not exactly low-key." "I get it," I said. "Loki. Low-key."

I won't reveal too much, since you may want to read the book itself. I highly recommend it, as it takes the reader back to the days of the world of Percy Jackson and The Kane Chronicles. Magnus has the same wit as Percy and, although the voices of the characters sound slightly similar, it's a throwback to childhood. And although the characters and plot may remind you of Riordan's previous works, there is no doubt in my mind that this story is quite unique on its own. The characters build themselves into different people and the story takes on a different plot (the only major similarity I noticed was that a Magnus is a Norse god's son).
Riordan also effectively twists humor into the storyline, making it more entertaining. References to previous series can be seen, while other bits of sarcasm or humor simply make the reader laugh.
"Could you do a glamour and turn into something smaller?" I asked it. "Preferably not a chain, since it's no longer the 1990s?"

The sword didn't reply (duh), but I imagined it was humming at a more interrogative pitch, like, Such as what?

"I dunno. Something pocket-size and innocuous. A pen, maybe?"

The sword pulsed, almost like it was laughing. I imagined it saying, A pen sword. That is the stupidest thing I've ever heard."
The Hammer of Thor comes out on October 4, 2016.