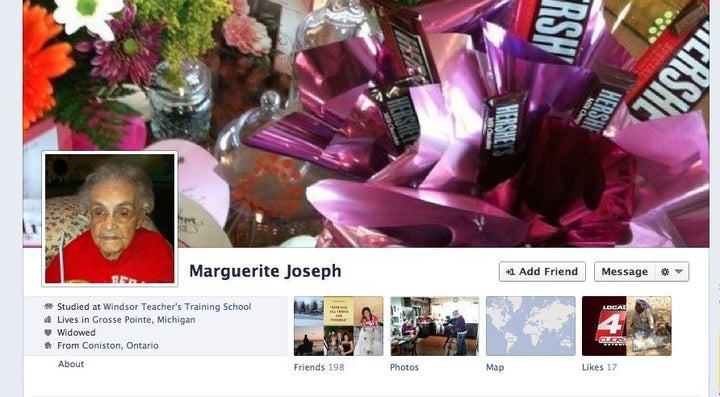 A 104-year-old woman must lie about her age in order to use Facebook.
"Every time I tried to change the settings to the right year, Facebook always came back with an unknown error message and would send us right back to a year she wasn't born in," her granddaughter, Gail Marlow, who has tried to contact Facebook about the issue, told WDIV. "I would love to see her real age on Facebook, I mean in April she's going to be 105. It's special."
"I was actually born on April 19, 1908 which makes me 102 years old but Facebook wouldn't let me enter in a date that goes back that far," reads the great-grandmother's "About" section, written two years ago when her Facebook page was first created. She later writes, "I am a wealth of knowledge and history and love to tell my stories."

Due to her eyesight, Joseph has her granddaughter read and write her posts for her. She uses the social network to keep in touch with her family, including 12 grandchildren, and friends.
A Facebook spokesperson apologized for the error and is working to fix the malfunction of using pre-1910 birthdays, the AP reports.
"We've recently discovered an issue whereby some Facebook users may be unable to enter a birthday before 1910," Facebook said in a statement to The Huffington Post. "We are working on a fix for this and we apologize for the inconvenience."
The company and its founders are certainly aware of its older users.
Popular in the Community