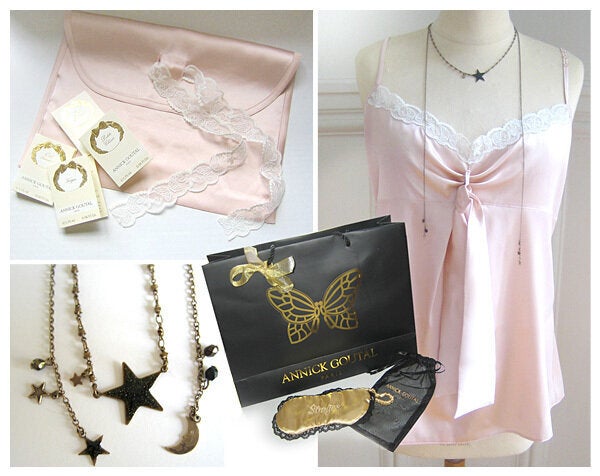 Saudi princess Maha al-Sudairi, the wife of Saudi Arabia's interior minister Naif bin Abdulaziz, is being sued by luxury French retailers for not paying the tab on her extravagant shopping sprees, the BBC reports. Though the princess enjoys diplomatic immunity due to her husband's stature, Jacky Benazerah, the official on the case, has obtained a court order to seize the unpaid-for items from her room in the George V hotel in Paris, according to the BBC report:
Mr Benazerah told the BBC that a bailiff, accompanied by a locksmith, would go to the George V Hotel - partly owned by Ms Sudairi's nephew, Prince Al-Walid bin Talal - later on Friday.

He said the hotel could refuse them entry, in which case the French interior ministry and senior police officials would be consulted to authorise a police escort.
The Telegraph puts al-Sudairi's unpaid tab at 15 million pounds ($24.5 million), including $100,000 in lingerie from the O Caprices De Lili lingerie story in Paris. According to the Telegraph:
Al-Sudairi is said to have spent millions on designer clothes, jewels and other luxury products in the French capital over the past year. Her weekly dry cleaning bill alone was said to be £30,000.

Every time the Princess and her entourage visited a shop a representative would offer staff an embossed document stating "Payment to Follow".
The BBC report also notes that al-Sudairi was involved in another scandal, in 1995, when she was accused of beating one of her servants who she believed had robbed her, but no charges were filed.
Related
Popular in the Community