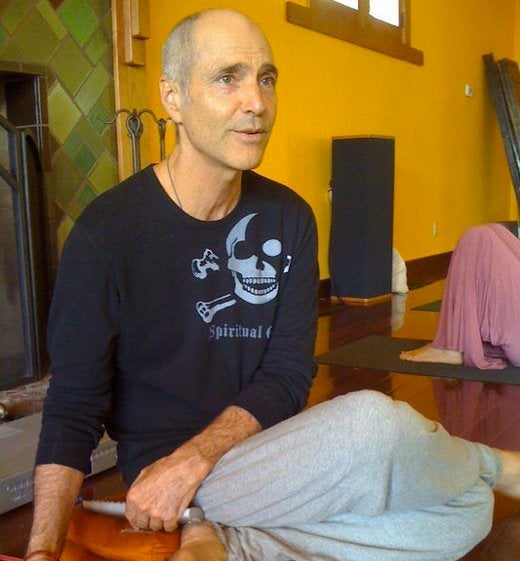 Current Gig: Owner and instructor at Maha Yoga in Brentwood.
If LA were a yoga position, what might she be?
Down Dog with a cell phone in the left hand and a Kombucha and/or mirror in the right hand… or Happy Baby Pose, which many know by my nickname for it, Happy Boyfriend Pose!
If not at Maha Yoga, where might someone find you?
A health food store or hiding under a rock.
What are some of your favorite dishes at LA restaurants?
Clean ones.
Where would you take an out-of-town friend?
LAX if I liked them, the Santa Monica Pier if I didn't.
Do you have a meal that reminds you of Los Angeles?
A banana, coconut water, blueberry smoothie -- with a generous topping of Botox.
How do you choose the music to play in your yoga classes?
UCLA girls tell me what to play… and Elvis appears to me and tells me to play rap.
Do you have a song that reminds you of LA?
'Where Is The Love?' by the Black Eyed Peas
Favorite LA movie?
'Titanic' and 'True Blood.'
Why do you love Los Angeles?
I love LA because of its casual ability to undermine any true creativity. And it has nice weather.
Why do you hate Los Angeles?
I don't hate LA, I just hate the people that live here :)
Why LA?
Because Hawaii's too expensive…
Calling all HuffPost superfans!
Sign up for membership to become a founding member and help shape HuffPost's next chapter