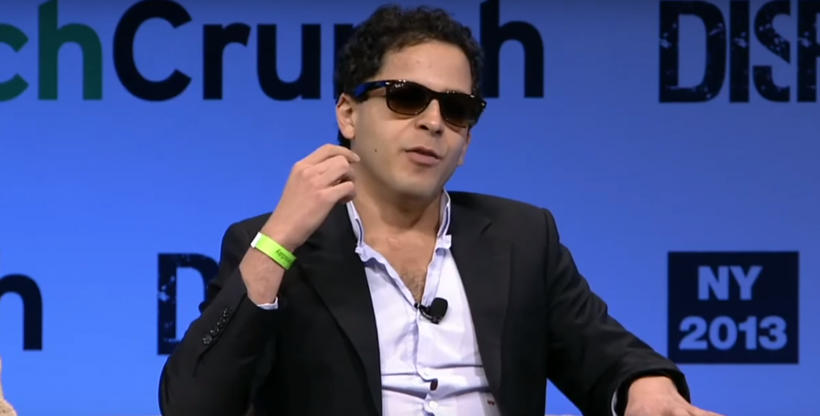 Q: What are some challenges you faced when developing your venture?   
I kind of have the opposite problem of most entrepreneurs - my company's have gotten massive traction easy, the hard part is just convincing the Illuminati to give us money. It's funny because you see some other companies that get millions of dollars without even trying too hard, but can't get anyone to use their product. Rap Genius already had millions of users before being accepted to Y Combinator (we applied twice!) and Everipedia already has millions of users having raised only $700K. Hopefully some rich Arab will give us millions of dollars soon and then it will be game over - biggest site of all time.
Q: Was there any point when you thought it was over? That you were going to fail? 
I get emotional the day after I have caffeine. Those are the times where I have my depressing thoughts of failure. That's why I try to avoid caffeine unless I REALLY need to turn up. Caffeine is no different from cocaine - it is a drug! Beware..
Q: As an entrepreneur how important has flexibility been in developing your venture? 
The cool thing about Everipedia is that everyone wears a lot of hats. We all do whatever we gotta do right now, whatever needs to be done. There are 7 of us - it is chill. Our CTO Travis Moore puts up ill content sometimes, our CEO Sam Kazemian ghostwrites some of my most fire tweets. The two of them also do a great job of getting us all into product development as well.
Q: What was your spark, where did it come from?  
I'm not really a sparky guy! I have very little imagination. Neither of my companies were my idea, not even 1% - what I'm good at is recognizing genius when I see it! And that's the reason I joined both of my companies, because I could tell that the CEO is a genius and is going to be a billionaire. What I bring to the table is positivity and motivation. I'm not smart myself, but I know how to make smart people feel good. That is my talent.
What is your best tip for entrepreneurs? 
I will share with you a tip given to me in the early days of Rap Genius by my favorite guy, Justin Kan: he says that TRACTION is EVERYTHING! Don't bother making a business plan or talking to investors or anything like that until you have a lot of peeps using your product. I was complaining in question #1 that nobody gives me money until I've already blown up, but I'd rather have it that way than be one of the shithead Silicon Valley princes who gets 5 million dollars from Ron Conway just for being handsome but can't get 10 people to use the product!
For more on Moghadam, check out his new venture at: Everipedia
REAL LIFE. REAL NEWS. REAL VOICES.
Help us tell more of the stories that matter from voices that too often remain unheard.
This post was published on the now-closed HuffPost Contributor platform. Contributors control their own work and posted freely to our site. If you need to flag this entry as abusive,
send us an email
.