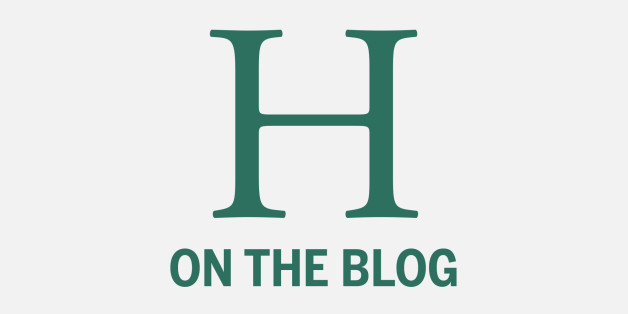 Mahbuba Jamshidi was selected as the Director of the Women's Affairs Department in Herat province in 2012. She has studied Miniature Painting at the Fine Arts School of the University of Herat. She is also founder of the Visual Arts Association and director of the National Gallery.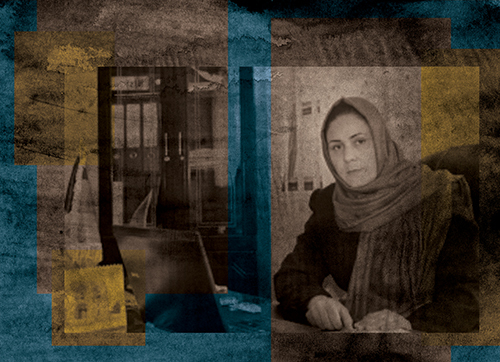 Photo : Armanshahr/OPEN ASIA / Matthieu Hackière
Have your rights ever been violated?

When the Taliban arrived on the political scene, we women were deprived of education and forced to stay at home. With the emergence of every new system in the country, our basic rights continued to be violated. I have been limited from progressing in my professional life many times as a result of the negative attitude men hold towards women and the male-dominated work environment. Men that I have worked with did not believe in my work. This was a cause of great anxiety and trouble for me.
What are the important achievements of the new era in Afghanistan?

The revival of women in the society, the establishment of a elected governments, with a leader chosen through free elections by all the people, and the flourishing of educational institutions, such as schools and universities
What do you fear most today?

I only fear instability and insecurity. I fear that the insecurity may lead the political powers to strike some kind of bargain that trades away women's rights. It would be a tragedy for women to lose their legal status and rights in this political game.
What are the biggest challenges facing Afghanistan?

Lack of overall security; plantation, production and consumption of drugs; terrorism; and administrative corruption -- these are the major challenges. Women of Afghanistan suffer the biggest harm from these challenges. The highest figures of violence against women are recorded in families that suffer from drug addiction. Administrative corruption is a big obstacle blocking women's business and work. Because they lack financial power and networks, they are unable to get the jobs they deserve, which should be awarded based on merits. Lack of safety has deprived women of job security.
Will present-day Afghanistan allow schools to once again be closed to girls and women excluded from social participation?

I do not think that will be repeated again. The government and the international community shall never return to the past. However if the security conditions deteriorate in some parts of the country, the schools could be closed to the girls for a while.
Can you tell us about any specific occasions where the human rights of a female family member or friend were violated?

During the entire Taliban era and the periods of war, the rights of my compatriots were violated constantly.
Which factors deter women from participating in social, economic, political and cultural spheres?

The repressive customs and cultural restrictions are among the most important factors deterring women's participation in social life. Illiteracy, failure to implement the laws and the absence of overall rule of law are other major challenges that deter women from participating in different fields.
What are the major demands of women?

Equality between men and women in all fields, achieving key governmental positions and economic empowerment are among the major demands of women.
Which sources and centers of power can women rely on to promote their rights and demands?

The Constitution, the Law for the Elimination of Violence against Women, government plans that give priority to women's issues, and the international community that has worked hard to bring about a change for the better in the conditions of women.
What do you wish for your daughter?

I wish my daughter will have a healthy and safe upbringing and achieve her proper status through education in accordance with Islamic teachings and values.
What have you done in your personal and professional life to fight against discrimination?

I have tried to raise women's consciousness in my direct contacts with them. I have also worked a lot to raise the economic power of women. Although my department has a policy-making role, I have tried to use my governmental position to improve women's conditions in the economic and social fields through cooperation with the Governor's Office and our international friends. We have even organized meetings with the mullahs, imams and clerics in the most remote districts of Herat so that they would inform the people of the rights and status of women in Islam. I have concentrated on seeking justice for women and referred women who were seeking their rights to the authorities concerned. In my family, I set mutual respect as my principle and treat my family according to Islamic teachings.
Do you have a specific message?

I hope the challenges facing my country will be overcome and our suffering people will live in a calm and stable environment where they can prosper.
"Unveiling Afghanistan, the Unheard Voices of Progress" is a campaign by Armanshahr/OPEN ASIA and FIDH, which explores views held by Afghan civil society actors. Influential social, political and cultural actors hope to spark conversation and debate about building a society that is inclusive of women's and human rights in Afghanistan.
You can read original interviews in Dari on Armanshahr/OPEN ASIA
REAL LIFE. REAL NEWS. REAL VOICES.
Help us tell more of the stories that matter from voices that too often remain unheard.