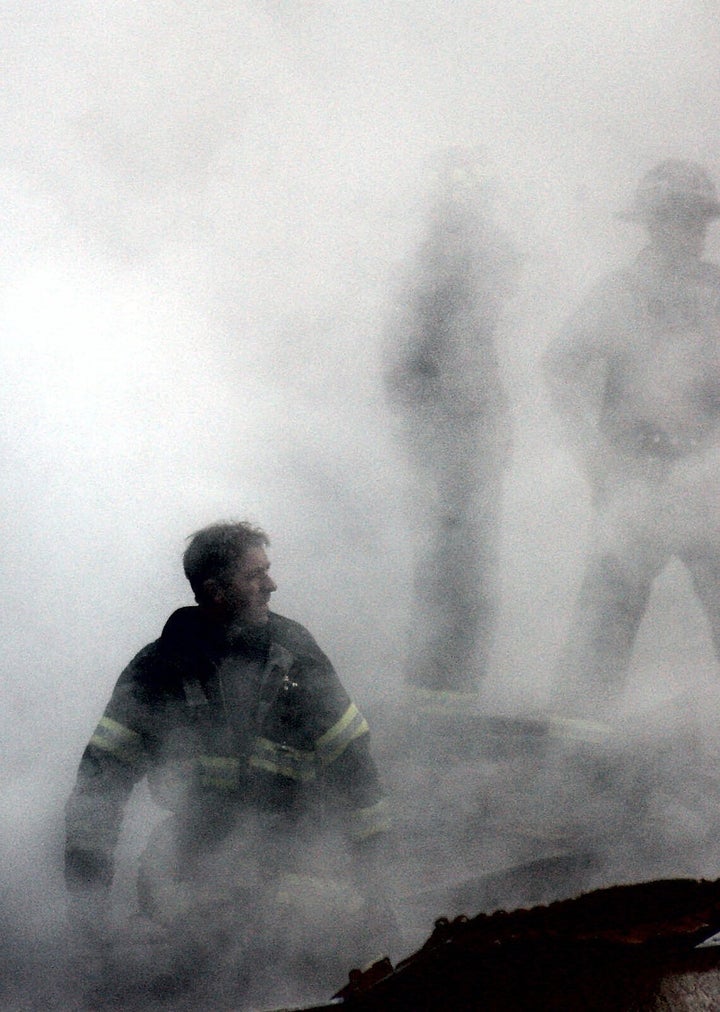 Recently, The New York Times published a lengthy list of special 9/11 programming that will hit the airwaves, the concert hall, houses of worship, and movie theaters around the country over the next couple of weeks.
Among the events is a special free concert by conductor Alan Gilbert (a client of my company) and the New York Philharmonic of Mahler's Symphony No. 2, which bears the subtitle "Resurrection." Alan and the orchestra will perform this iconic symphony at Avery Fisher Hall on Saturday, September 10; it will also be simulcast onto a big screen on the Lincoln Center Plaza and broadcast on radio and television that night and on the evening of Sunday, September 11. Information about obtaining tickets for the concert is available here.
Mahler's "Resurrection" Symphony was first performed in 1895. The inspiration for the work came from music that Mahler heard at the funeral of Hans von Bülow, a conductor he revered. It's a massive and utterly awe-inspiring work, which begins with an often-terrifying funeral march and ends, more than 80 minutes later, with a blazing choral hymn celebrating the ultimate rebirth of the spirit. The adjective "life-changing" is overused to describe many things, but Mahler's Second genuinely has that kind of transformative power. Some fans of the symphony have a religious, almost cultish devotion to it. For many orchestras and conductors, it is a musical Everest, a benchmark, and a go-to piece for momentous occasions. It is simply one of the greatest works of art ever created, and it is exactly the music that we need to listen to right now.
A decade of war, and now more than two years of extreme economic hardship -- much of it caused by wanton greed -- has left America with a profound hope deficit. Approaching 50 years old now, I look back and realize that a full decade of my life has been lived deep in the shadow of 9/11. My memories of that terrible day are still painfully vivid, but my desire for the country to move beyond fear and sadness, and fully into the light of hope and renewed possibility, is very real and very intense. Mahler's "Resurrection" Symphony can help us.
For all its titanic reach, dramatic force and visceral power, Mahler's "Resurrection" has some unforgettable moments of repose that provide great salve for the ravaged soul. My favorite is the fourth movement, "Urlicht" ("Primeval Light") -- a tender song of innocence sung by the mezzo-soprano. Here's one of the greats, Janet Baker, singing it with Leonard Bernstein conducting the London Symphony Orchestra:
You don't need to be a religious person to be overtaken by the sincerity and sweetness of this music. "Man lies in greatest need! Man lies in greatest pain!" she sings at the beginning. Look around us: that's the world we live in, partly because of our inherent frailty as mortals, but also because so many of us have acquiesced to the pain and need around us, victims, as we often are, of our own self-absorption. But Mahler's "Urlicht" takes us beyond all of this, beyond blame and worry, and squarely onto the road of redemption. "I am from God and shall return to God!" she sings. And, for me, these simple words are cause for enduring hope.
The New York Philharmonic has called its September 10 performance of Mahler's Second Symphony, "A Concert for New York for the Tenth Anniversary of 9/11 -- In Remembrance and Renewal." Mahler's "Resurrection" Symphony suits this occasion perfectly, and I hope that the work's message of rebirth and transcendence will resonate long after the occasion for which it has been programmed.
Related
Popular in the Community