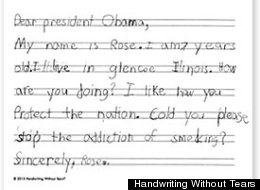 The letter-writing campaign is part of the "Mail to the Chief" program, launched in 2008 by handwriting curriculum Handwriting Without Tears. The program seeks to garner student interest in government and cultivate an appreciation for written communication.
More than 35,000 students sent the newly elected president letters of ideas, advice and well wishes in 2008. This year's letters will arrive at the White House in time for the official Jan. 20 inauguration and National Handwriting Day Jan. 23.
The "Mail to the Chief" initiative continues as schools in states from North Carolina to Indiana drop cursive from required curricula. In its stead, some schools are requiring keyboard proficiency.
Below, some letters that the president will be receiving from the children participating this year: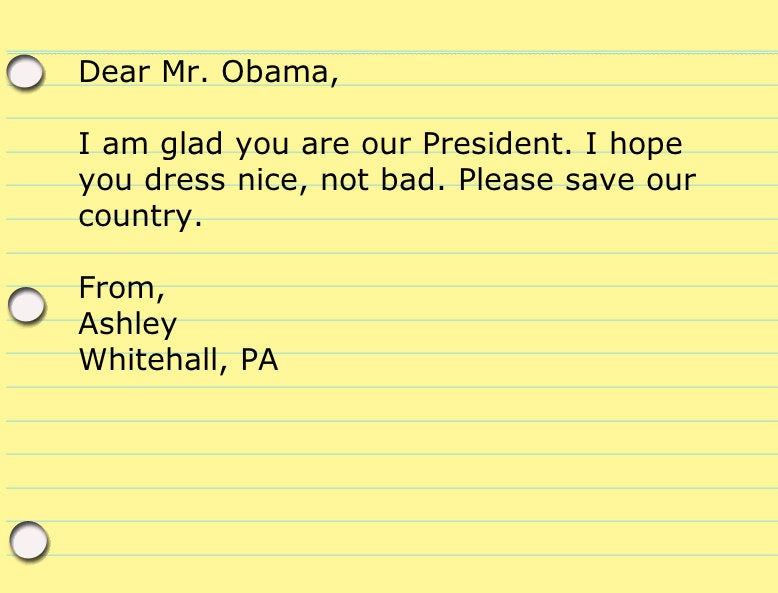 Kids Send "Mail To The Chief" Offering Advice On Obama's 2nd Term
Popular in the Community