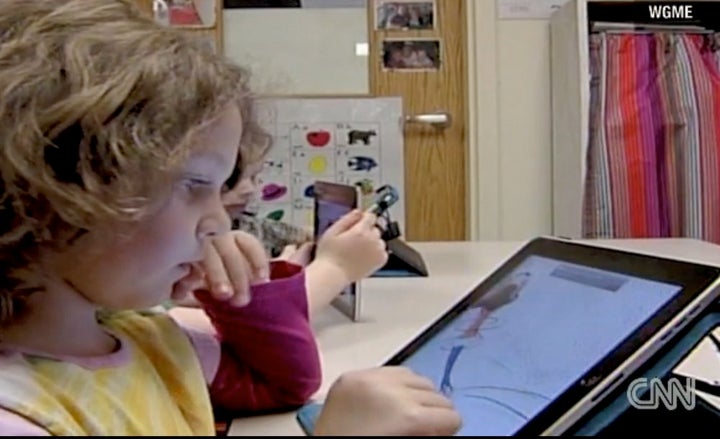 A Maine school system may be adding the iPad 2 to its list of mandatory kindergarten classroom items, with the district footing the bill.
The Auburn Schools Committee voted unanimously to provide all kindergartners with an iPad 2 next year. Each subsequent kindergarten class would receive individual devices as well, CNN and WGME report.
It would cost the district about $200,000 next year, with Apple cutting them a deal by charging $475 per iPad. Superintendent Tom Morrill says the district will find the money in the budget and through grants.

"What we're seeing is that this is an essential tool -- even more important than a book. It's a learning tool they need to have."
Skeptical community members say the kids are too young to take care of an iPad and that they simply don't need it.
Related
Popular in the Community