A total of four families have now joined a lawsuit against Maine Township High School District 207 alleging that their children were sexually assaulted during hazing rituals that were sanctioned by the coaches as a long-standing tradition at Maine West High School.
"So many people have come forward based upon what we have so far," Romanucci said Wednesday, according to WBEZ. "I am having a hard time keeping up with all the phone calls."
Last week, Romanucci filed suit against the district on behalf of one family who claimed that their 14-year-old and at least two other boys were sexually assaulted during soccer practice in September -- during school hours and condoned by coaches. The complaint alleged that teammates shoved the boys to the ground and beat them. The older players then held them down, pulled down their pants and underwear and sodomized them.
In response to the allegations, district officials said that 10 students are facing disciplinary actions and that the two soccer coaches named in the suit -- Michael Divincenzo and Emilio Rodriguez -- and three others have been temporarily reassigned with pay. Six students have been charged as juveniles with misdemeanor battery and hazing.
The mother of one of the Maine West students -- a baseball player -- allegedly assaulted in May 2008 spoke at the Wednesday news conference and said her son had been pinned against a row of lockers by a group of classmates before his pants and boxers were ripped down, exposing him multiple times. When she reported the incident to the principal, she claims it was "swept under the rug," NBC reports.
"Coach Divencenzo was amused by this, laughing, along with these kids, at my son," the woman said Wednesday, according to Patch. "The following day after the incident happened, my son heard some of the other boys talking in the locker room during gym that Coach Divencenzo had put them up to doing this to him."
He even allegedly congratulated the victim, welcomed him "and asked him if it was all good."
The lawsuit seeks monetary and injunctive relief. Romanucci said they're also calling for a clean sweep of prior team customs, creating new rules to prevent repeat behavior.
Before You Go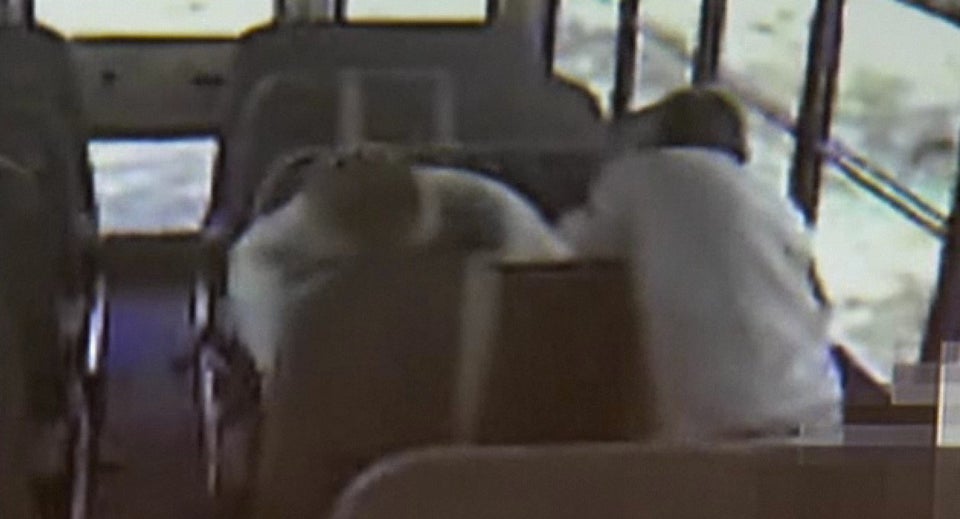 School Bullying Incidents
Popular in the Community