The family of an Illinois high school freshman is suing the Maine Township High School District 207, claiming that Maine West High School officials sanctioned hazing of the unnamed teen as part of a years-long ritual at the school.
The unidentified mother appeared at a news conference Monday wearing a baseball cap and sunglasses alongside attorney Antonio Romanucci.
"I thought my son would be safe at school," she said, according to WLS-TV. "You think when you drop off your son, it's a safe place to be. But I feel like the coaches should have kept him safe on the soccer field, and they didn't do that."
The lawsuit claims that the 14-year-old and at least two other boys were sexually assaulted during soccer practice in September -- during school hours and condoned by coaches. The complaint alleges that teammates shoved the three boys to the ground and beat them. The older players then held them down, pulled down their pants and underwear and sodomized them.
The plaintiffs contend that the ritual dates back several years as part of initiation for being promoted to the varsity soccer team. They also say that Principal Audrey Haugan knew or should have known about the ritual, and two soccer coaches both witnessed and permitted the practice to continue.
"That behavior in today's society is disgusting," Romanucci said. "It should never be condoned. It should never have happened."
Doctors confirmed evidence of sexual assault, according to the Daily Herald. School officials and police became aware of the incident after hearing students discuss hazing during school, and more than 100 people with knowledge of hazing at the school have been interviewed.
District officials said that 10 students are facing disciplinary action. Two soccer coaches have been temporarily reassigned with pay and three others who are not Maine West teachers have been terminated from coaching. Six students were petitioned to juvenile court, each charged with one count battery and one count hazing, according to Des Plaines police.
The lawsuit seeks monetary and injunctive relief. Romanucci said they're also calling for a clean sweep of prior team customs, creating new rules to prevent repeat behavior.
The alleged abuse occurred in a room next to the coach's office, and a teacher was placed on administrative leave.
"This is deeply disturbing to me and the entire community," Hacienda La Puente Unified Superintendent Barbara Nakaoka said at the time. "We do not and will not turn a blind eye to reports or harassment or hazing."
Related
Before You Go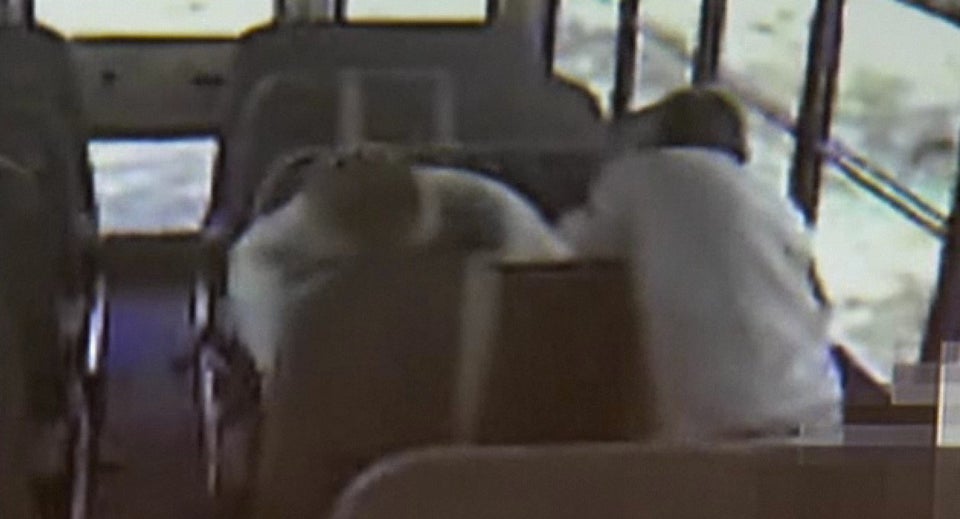 School Bullying Incidents
Popular in the Community