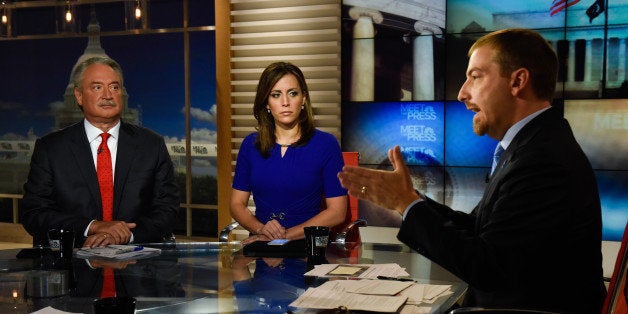 The media are dumbing down what is presented to readers and viewers to the extent that I'd argue it's bordering on criminal.
I remember when the first issue of USA Today came out. Mac Ives wrote it was, "Sept. 15, 1982, which led with Princess Grace's fatal car wreck rather than the assassination of Lebanon's president-elect, and rivals began calling it 'McPaper'." To many it signaled the real dumbing down of the news.
Like many in my generation, I grew up reading a newspaper. One in the morning and another in the evening. There were three networks where you got your television news -- ABC, CBS and NBC. People's lives were often organized around watching the 7 p.m. or 11 p.m. news and we hoped to get an understanding of the world. Walter Cronkite, Chet Huntley and David Brinkley were respected reporters and anchors.
The New York Times and Washington Post reporters did yeoman's work to bring readers accurate and detailed stories. From the Pentagon Papers to Watergate, there was in-depth, researched and vetted reporting.
Today, we have 24-hour cable networks like Fox, CNN and MSNBC. They have to fill endless hours and feature hosts who don't have the gravitas of the anchors on the three basic networks. They rely on filling hours on the air talking to commentators and campaign surrogates who are biased and provide no news, but rather simply opinion. Usually the same people over and over whose phone number is on the hosts' or producers' speed dial. The problem is the general public seems to think because they are on TV they are presenting news. They are not.
Now even the Washington Post, which at one time could be counted on to print valuable and researched reporting, is going with puff pieces that don't provide readers with anything of value. They simply report on other people's opinions without bothering to ask in-depth questions or probe those opinions. It's so lazy of those reporters and I must question whether it's the reporter or their editors who are creating the problem.
Last Sunday's Post was a prime example of this. Two stories, one trumpeted above the masthead on the front page written by Richard Morgan, "Standing with Trump," appeared on page 2 in the Outlook section subtitled, "What you learn when you listen to Trump voters." The answer is nothing because it is so shallow a piece. It could have been an interesting story if the 10 people interviewed had been asked in-depth questions. We could have found out if they are actually racist, sexist or homophobic. The 16-year-old student is voting for the person who showed up in his town. Would he vote for Hitler if he showed up, or Madonna? A college president says about Trump, "He speaks to the common person who makes a living." A follow-up with a college president making such a comment could actually have been interesting.
Then there is second column on page A5 by Anne Gearan, "A 'liar' vs. your 'drunk uncle.'" Gearan is a good reporter but this column is useless. It is a review of the comments made by 12 swing voters in Wisconsin. No effort to look at what has shaped their views. It can be assumed from their comments none of the people have met either of the candidates. It would actually have been interesting to ask them where they get their news. Do they watch cable TV? Do they read a daily newspaper and, if so, which one? How do they inform their choices or lack of one? In this column, Gearan simply reported on a focus group put together by the Annenberg Public Policy Center of the University of Pennsylvania so maybe the lack of asking the right questions wasn't her fault. But then I question why write about this at all with a headline that could have appropriately appeared in the National Enquirer.
Chuck Todd on last Sunday's "Meet the Press" had a panel focused on the candidates' name-calling and then complains about how disgusting the campaign has become. He doesn't ask panelists to speak to any of the candidates' positions. Maybe he should take a long look in the mirror and recognize his role in the downfall of intelligent political discourse.
This is a sad state of affairs with no redemption in sight.
Popular in the Community