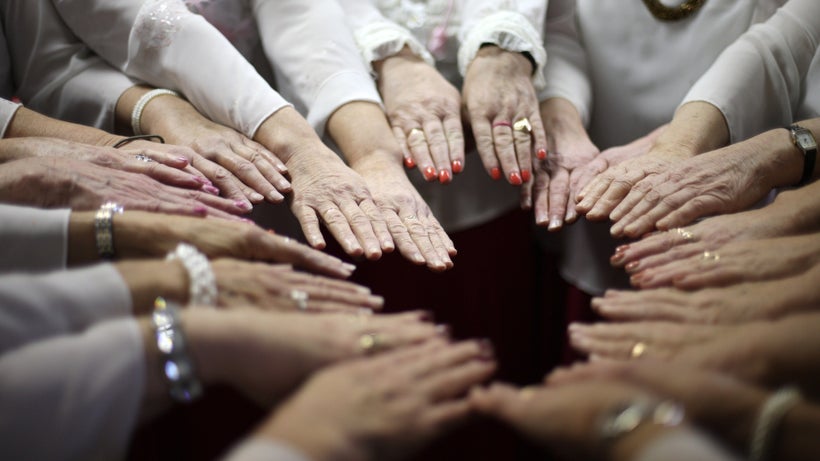 "If I am not for myself, who will be for me? If I am not for others, what am I? And if not now, when?"
These words, first spoken by Rabbi Hillel in the early part of the 1st Century, were never truer for the health of women and families than today. Although attempts to repeal and replace the Affordable Care Act (ACA) failed in the Senate, President Trump continues to push for another repeal bill and some Senators are working on a plan to convert federal funds for ACA coverage into a block grant to the states.
Thus, the fight is not over and women's voices are needed to push back against any legislation that would cap federal funds for Medicaid and undo pre-existing condition protections and the no-cost preventive care now available to women of all ages.
Women now comprise 50.8 percent of the population and make 80 percent of the health care decisions in their families. In 40 percent of households with children, mothers are either the sole or primary breadwinners. And women contribute $7.6 trillion to the U.S. economy annually – more than Japan's entire GDP of $5.2 trillion.
To paraphrase a common saying, so goes women's health, so goes the nation.
Sadly, history tells us what the future will be like for women if these changes become reality. Before the ACA went into effect, only about 12 percent of the health plans in the individual insurance market offered maternity coverage. Women were charged premiums at least 30 percent higher and paid about $1 billion more each year than men for identical health coverage. Moreover, almost 40 million women faced lifetime caps on their insurance coverage and many health plans did not cover women's preventive care and screenings – such as well women visits, contraception, Pap smears, mammograms, and breast feeding support – or only offered these services with expensive co-pays and deductibles.
For women, and those who love them, these statistics are no longer acceptable.
That is why HealthyWomen, a leading women's health organization, recently launched Keep the Care, a national campaign to give the public a voice in pressing lawmakers to preserve insurance coverage for 26 women's preventive health services now available under the ACA without a copay or deductible.
Including tobacco use interventions, important counseling services and screening tests for pregnant women, women of childbearing age and women in later stages of life, these services have proven to improve women's health outcomes and to save the health system billions of dollars for diseases and infections that can be avoided or treated early. Already, the nation spends $322 billion annually on pre-diabetes and diabetes, $16.5 billion on breast cancer, $5.9 billion on HIV and HPV infections, and up to $100,000 per patient for cervical cancer treatment and these costs will only go up if women are denied timely preventive care.
There can be no going back to the days when being a woman was considered a pre-existing condition, maternity care was rarely covered and more than 50 percent of women delayed seeking medical care due to high co-pays, deductibles, and co-insurance. Therefore, it is up to women to be the advocates for our mothers, grandmothers, sisters and daughters so they have equal access to health insurance coverage at the same cost as men and guaranteed coverage for pre-existing conditions and no-cost preventive care.
As Rabbi Hillel said so long ago, "And if not now, when?"
Phyllis Greenberger is the Senior Vice President for Science and Health Policy for HealthyWomen and is a leading women's health expert and advocate.
Calling all HuffPost superfans!
Sign up for membership to become a founding member and help shape HuffPost's next chapter
This post was published on the now-closed HuffPost Contributor platform. Contributors control their own work and posted freely to our site. If you need to flag this entry as abusive,
send us an email
.