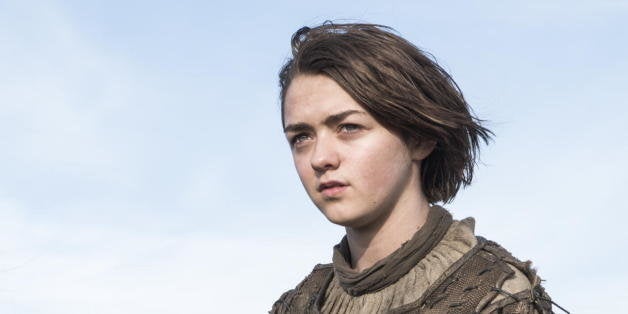 Warning: Big "Game of Thrones" book and show spoilers below!
You might want to sit down for this, "Game of Thrones" fans. In a recent interview with the Guardian for her new drama "Cyber Bully," actress Maisie Williams may have revealed that we're about to lose another Stark, saying there's a "big ending" for Arya.
What? Big ending? Say it ain't so!
"We're coming to the end now, so I don't know what they're going to do next year. It's the end of Arya, as far as anyone knows," said Williams.
Before you completely freak out, take some deep breaths ... and then feel free to completely freak out.
With the losses of Ned, Catelyn and Robb already, author George R.R. Martin is quickly running out of beloved characters to kill, but don't give up on Arya just yet.
Though Williams' words seem foreboding, the young Stark is still currently alive in Martin's books. In fact, she's even the subject of a released excerpt from The Winds of Winter, the upcoming novel in Martin's fantasy series.
When we last saw Arya in Season 4, she had boarded a ship out of Westeros. In the books, she travels to Braavos and takes on new identities, eventually studying to become an assassin.
Dropping the Arya moniker may be what Williams is referring to; however, only time will tell. As we all know, the show has differed greatly from the books in the past. You know what they say: All Starks must die.
"Game of Thrones" Season 5 premieres spring 2015.

H/T Uproxx
Before You Go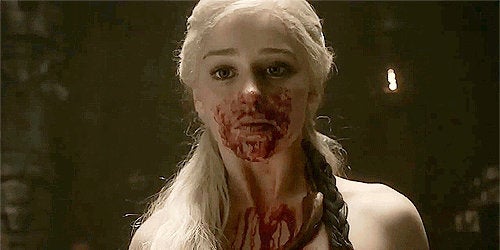 12 Times The Women Of 'Game Of Thrones' Were Super Fierce
Popular in the Community