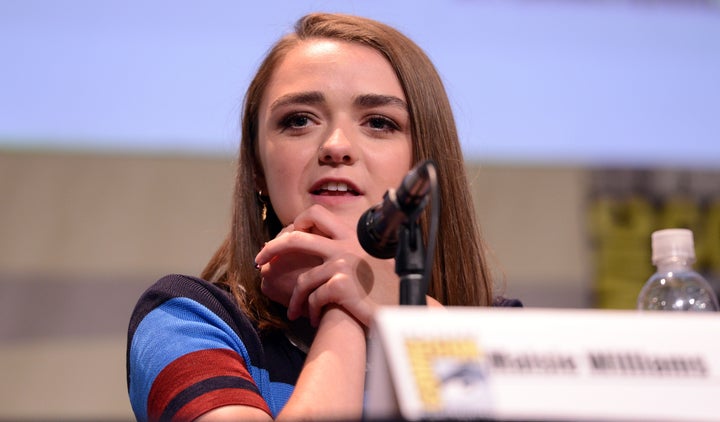 Maisie Williams proposed a rather genius idea about the feminist label.
Williams told EW that in one of her first-ever interviews for "GoT" she was asked if her character Arya Stark is a feminist. "I didn't even know what a feminist was," Williams said. "And then someone explained it to me. And I remember thinking, 'Isn't that just like everyone?' And then I realized everyone is not a feminist, unfortunately."
The 18-year-old actress also offered a brilliant reason to discard the "feminist" label altogether:
I also feel like we should stop calling feminists 'feminists' and just start calling people who aren't feminist 'sexist' -- and then everyone else is just a human. You are either a normal person or a sexist. People get a label when they're bad.
"I'm going to say this in this interview, but I wouldn't say it with anyone else: I sometimes really worry about speaking up about feminist subjects out of fear of being bashed by women on social media. And there's something not right there," Williams told EW. "Yeah, sometimes it's men too. But there are women who are just nasty. I'm trying to do the best I can. I got a voice. I believe in equality and I know I have more power than the average person to reach people. And I just get petrified in case people are rude."
Don't worry, Maisie. You and your feminist commentary are top-notch.
Before You Go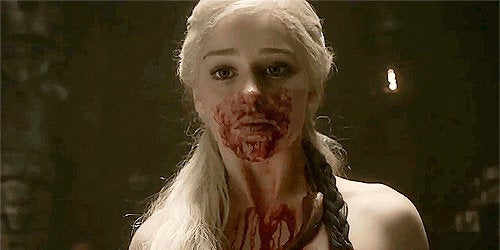 12 Times The Women Of 'Game Of Thrones' Were Super Fierce
Popular in the Community