 A serious reality check is coming.
While talking with TVLine about her new movie, "Heatstroke," Maisie Williams completely called out hardcore "Game of Thrones" book readers. Asked about the omission of Lady Stoneheart from Season 4 of the HBO show, the actress said:
That was a massive deal, but honestly, I really like it. I'm so sick of going on the Internet and seeing all the book readers being snobby, spoiling it for other people, then saying, 'Well, it's not a spoiler. The books have been out for years.' Like, couldn't you just stop being mad for a second and let other people enjoy the show?
Ouch. Maisie must be listening to Jon Snow because she definitely just stuck haters with the pointy end.
Williams went on to say that book readers have a right to feel an attachment to the original story, but they don't need to deride the show or its fans because it is different. She also said that insecurities about "not knowing what will happen next" may be the cause of their hostility.
It looks like some people should definitely be careful, or Arya may be adding a few more names to her bedtime list.
Before You Go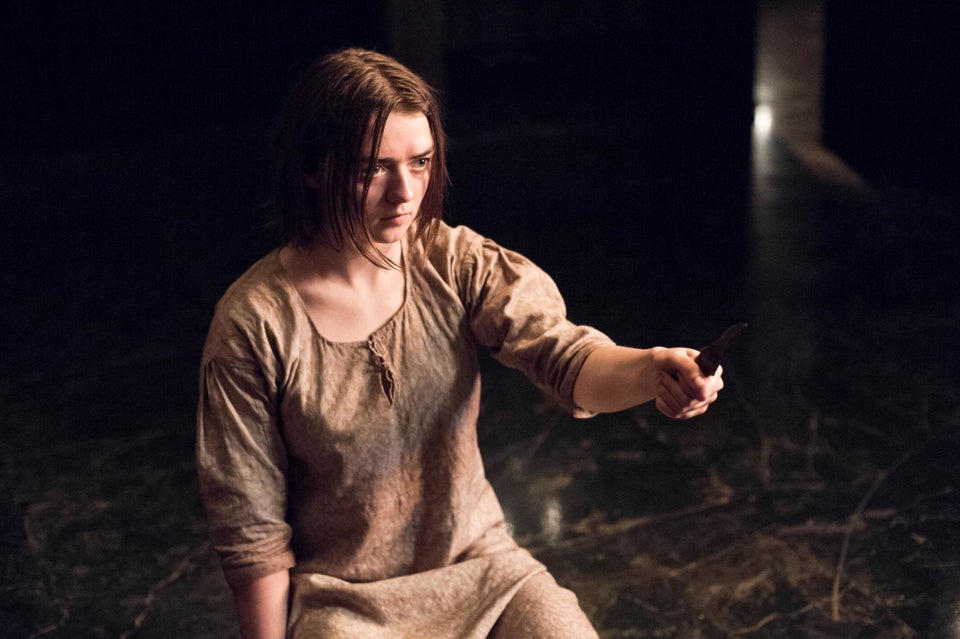 "Game Of Thrones"
Popular in the Community