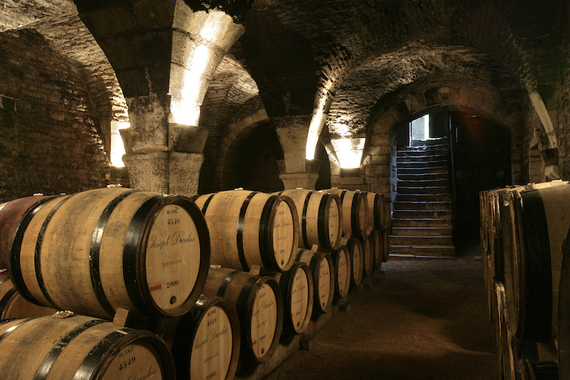 You would think that after 136 years of making wine that a fourth-generation, family-run domaine like Maison Joseph Drouhin would have everything down pat. Yet Vineyards Manager Philippe Drouhin, President Frederic, enologist Veronique and Director of the U.S. market Laurent (below) are, ironically, among the avant-garde who have never rested on their laurels--and those laurels have long been among the most prestigious in Burgundy.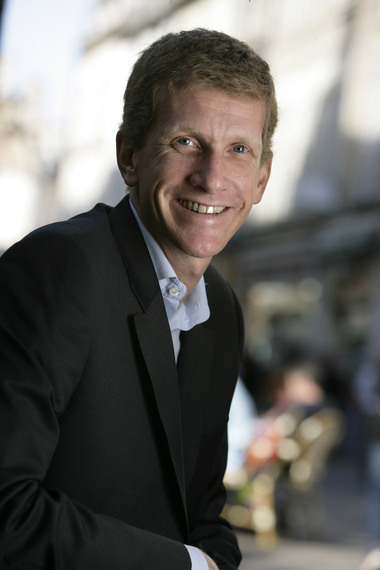 For some time now Drouhin has followed the principles of biological and biodynamic cultivation on its 182.5 acres in order to limit the amount of chemicals in the vineyards. It uses natural predators to control spiders, compost from organic matter instead of fertilizers and allows certain vineyards to lie fallow for a few years. It has also switched to glass bottles that are ten percent lighter, thereby reducing their carbon footprint. And, not to be outflanked, the company has purchased 280 more acres in Oregon.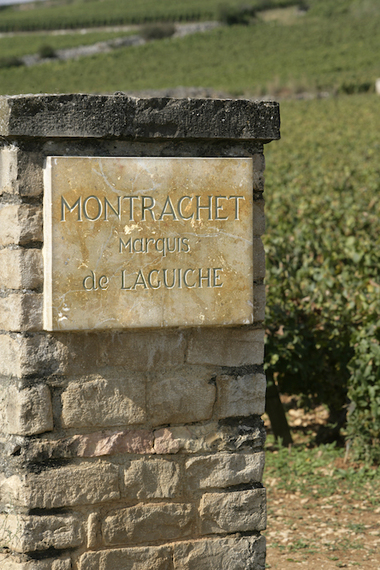 Like all vignerons, the Drouhins worry about vintages, sunshine, rainfall, and, increasingly, climate change, though Burgundy can always use more heat. Production over the past five years in Burgundy has been seriously down--as much as 40% in some vineyards. There are concerns about what Brexit will mean to the global market, and how overall consumption of wine in Europe has dropped, although more people are drinking better wines.
Yet, throughout it all, an estate like Drouhin must maintain consistency at a time when styles of wine change not only due to climate but to popular taste. "The Burgundian terroir expresses itself through the vine: our role is to translate and reveal its most subtle messages," reads the Drouhin mantra. "Every effort is made to respect this terroir in all its diversity."
That consistency and commitment to its motto of "Natural Elegance" has always made the estate's wines among the most sought-after in France. In fact, according to Laurent Drouhin (who lives in a New York suburb), "only 25 cases of our Musigny is allotted this year to the United States. Only six bottles--total--are allocated for all of China."
The 2014 vintage of Drouhin wines are now coming into the U.S. market, and I had a chance to taste many of them at a lunch in NYC at Le Bernardin restaurant with Laurent, who told me, "It's an excellent vintage, especially for the whites, but a difficult year, too."
A report compiled by Laurent with Stephen Brook and Gerard Basset for Decanter magazine, read: "The reds are less voluptuous and rich than the 2009 or 2012 but also riper than the 2008. There are many forward wines for drinking over the next 8 to 10 years, as well as superb wine from the top venues that should age well in areas that were affected by hail. We're always presented with challenges. First the yields could be reasonably low. Second, levels of extraction could be worrying high. There's a huge stylistic variation along the Côte de Beaune wines. Many are limping, others all dark and dense."
That's not a rave review of the vintage, but, after tasting the Drouhin examples, I again realized how those 136 years of experience count in keeping the estate's wines from any vintage at a consistent level of quality.
The Drouhin Vaudon Chablis Vaudesir is proof that an appellation wine made so widely--and often so badly--in Burgundy can rise to rival the more respected village whites of the area, which almost justifies a price of $80 by virtue of its depth and complexity for this Grand Cru.
The Gevrey-Chambertin ($70), from the slopes of the Côte de Nuits, is an excellent wine, aged in oak for 15-18 months, powerful as Gevrey-Chambertin can be, which makes it long-lived, though I think this will be quite mature within the next five years.



There are two Puligny-Montrachets in release: one, at $75, was quite tangy and acidic; the other, the famous Folatières ($115), was a finer wine, better knit, toasty, grown high on the slope in chalky soil that is reflected in the wine's minerality, which will keep this a luscious wine for the next four years.
Chassagne Montrachet Morgeot Marquis de Laguiche ($130) is a wine whose acreage is supervised by Drouhin, rather than parceled out to other owners or negoçiants. If one had to choose a Burgundy that shows the difference between a French chardonnay and those of just about any other country, this would be a standard to judge by for its rich pear-like flavors and just a hint of vanilla. By the same token a Côte de Beaune Villages ($30) reminded me of a somewhat funky California wine.
My favorite wine of the day was, not surprisingly, Vosne Romanée, which at $100 is worth every penny. (It's a shame that in a restaurant this would probably sell for more than two or three times that price.) With an ideal 13% alcohol, it is elegantly structured and balanced between fruit and tannins. Drouhin owns just less than an acre of Vosne Romanée turf, so it buys grapes from growers in this tiny village in the Cotes de Nuits. But the result is magnificent, even in a troublesome vintage like 2014. Innovation seems to count mist when experience is solidly behind it.
Popular in the Community