H&M announced its partnership with the avant garde Belgian fashion house in June, stating, "We will bring together the contrasting universes of the two houses in ways that will surprise all."
Looking at the pics, the results are only slightly surprising. The pieces, which include both menswear and womenswear, showcase Margiela's voluminous, structural effect as well as the house's signature muted color palette. It's a classic minimalist outing at an equally minimalist price point.
That collection debuted to little fanfare, but we predict Maison Martin Margiela will be different. Unlike Dello Russo, who spends her time dressing only herself (albeit to an international blogger audience), Margiela has been dressing acolytes for decades. Margiela fans are loyal and lifelong... meaning the line around the block the day the H&M collection drops could be long as well.
Check out photos below. Will you queue up for the latest collab?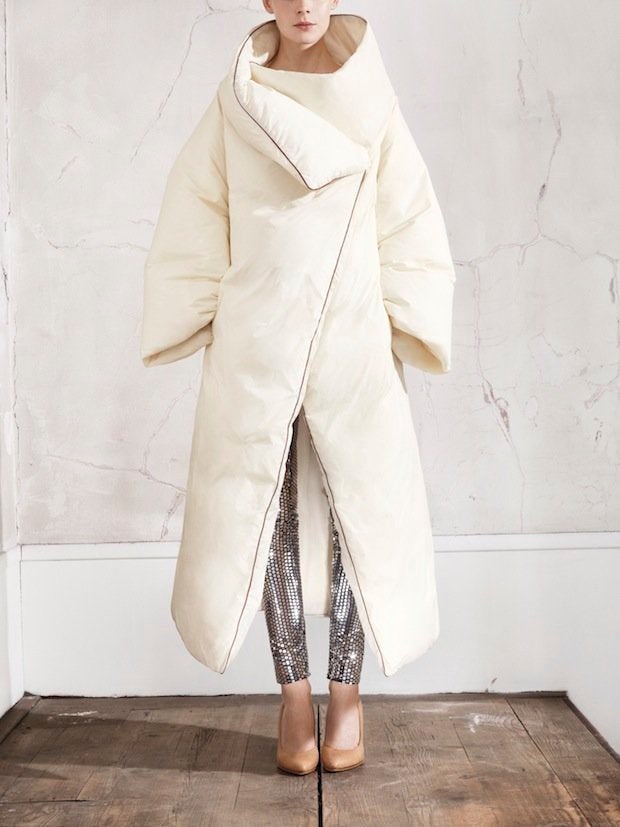 Maison Martin Margiela for H&M
Popular in the Community