Far from the maddening crowds in the Jardin de Tuileries, Maiyet showed a gorgeous spring collection Saturday night at Paris' École des Beaux-Arts. Founded in 2011, Maiyet already has a solo store in prime Soho real estate, and is stocked by the likes of Barney's, Net-a-Porter, and Selfridge's. Their ascent into fashion's big leagues has been swift, and Saturday's show was a good reminder of why.
The clothes were crisp yet diaphanous, glamorous yet refined, declarative yet subtle. They were ethereal, with punch. These harmonious juxtapositions inspired the collection, according to President and Creative Director Kristy Caylor. "Our heroine is a spirit plucked from a Hemingway novel," Caylor said. "She is strong willed, adventurous, sensitive, beautiful and at times a bit louche."
Indeed. Models marched around the fog-draped 17th-century courtyard in asymmetric, hand-embroidered little white dresses flashing slivers of leg, Varanasi silk bralettes and skirts covered with shin-grazing sheer overlays, and Shibori slip dresses bunched off-kilter with élan. A-lines made even a jacquard metallic vest look like an afterthought thrown on to great effect.
Standouts were the sheer gowns festooned with crystals and beads worn over silk bralettes and miniskirts. They deserve to be worn to the Oscars, but evoke a young European duchess tossing them into a duffel for an overnight trip to Monaco even more than Old Hollywood. And a pair of silver strapped shoes with a Lucite blocked heel worked again and again with everything from shift dresses to cropped pants.
Maiyet partners with master craftsmen from places like Mongolia, Colombia, and India to propagate the survival of rare artisanal skills like Shibori, a Japanese technique of hand-dying thousands of knots to comprise a pattern. But while the production methods are laudable, the spring collection showed that Maiyet clothes are high fashion without need for a qualifier. They're something that's becoming too rare in our hyper-commercial world - clothes that are treasurable not in any way because of their label, because simply because of what they are.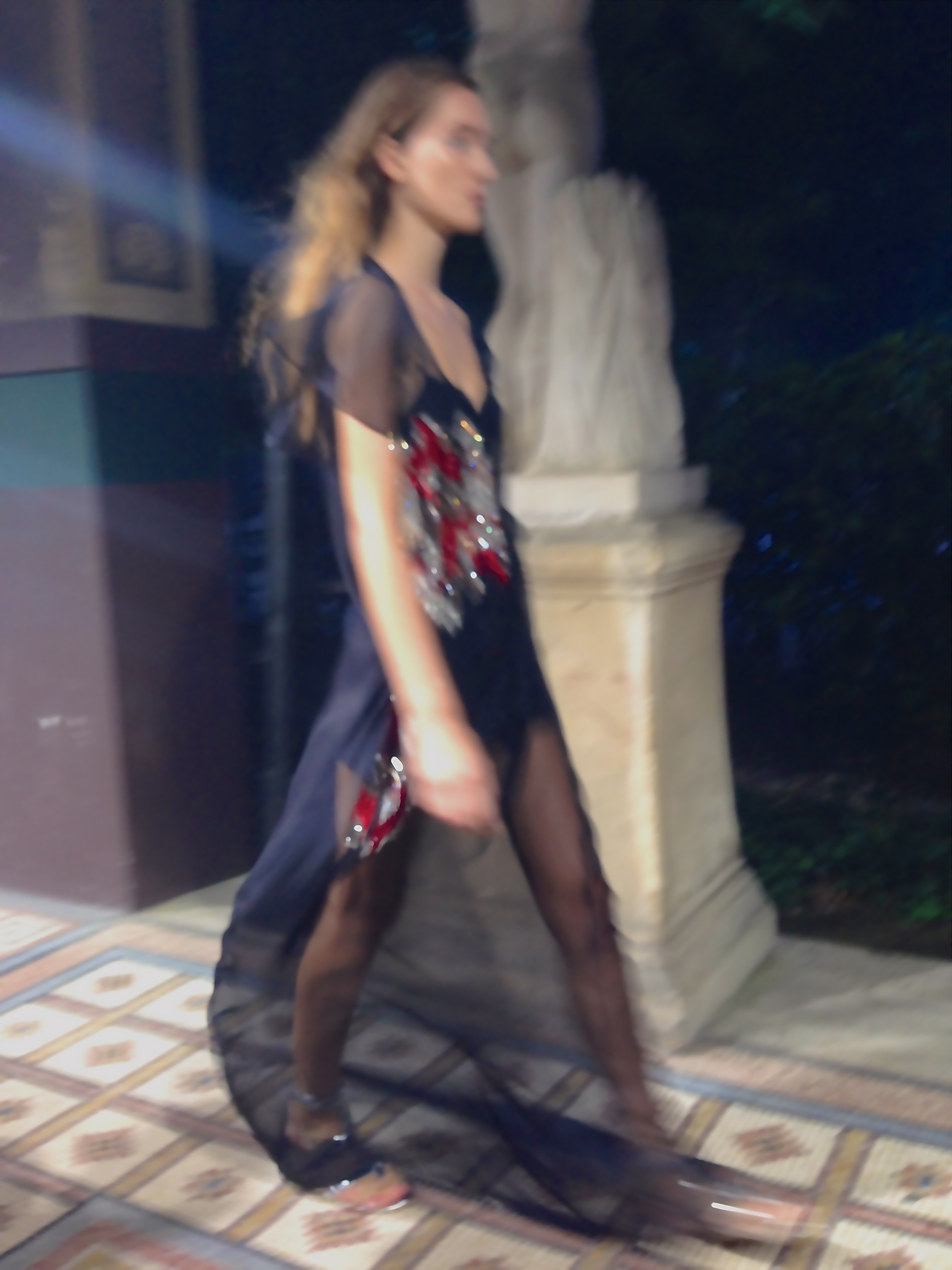 To see Maiyet's whole Spring/Summer 2014 collection, click here.